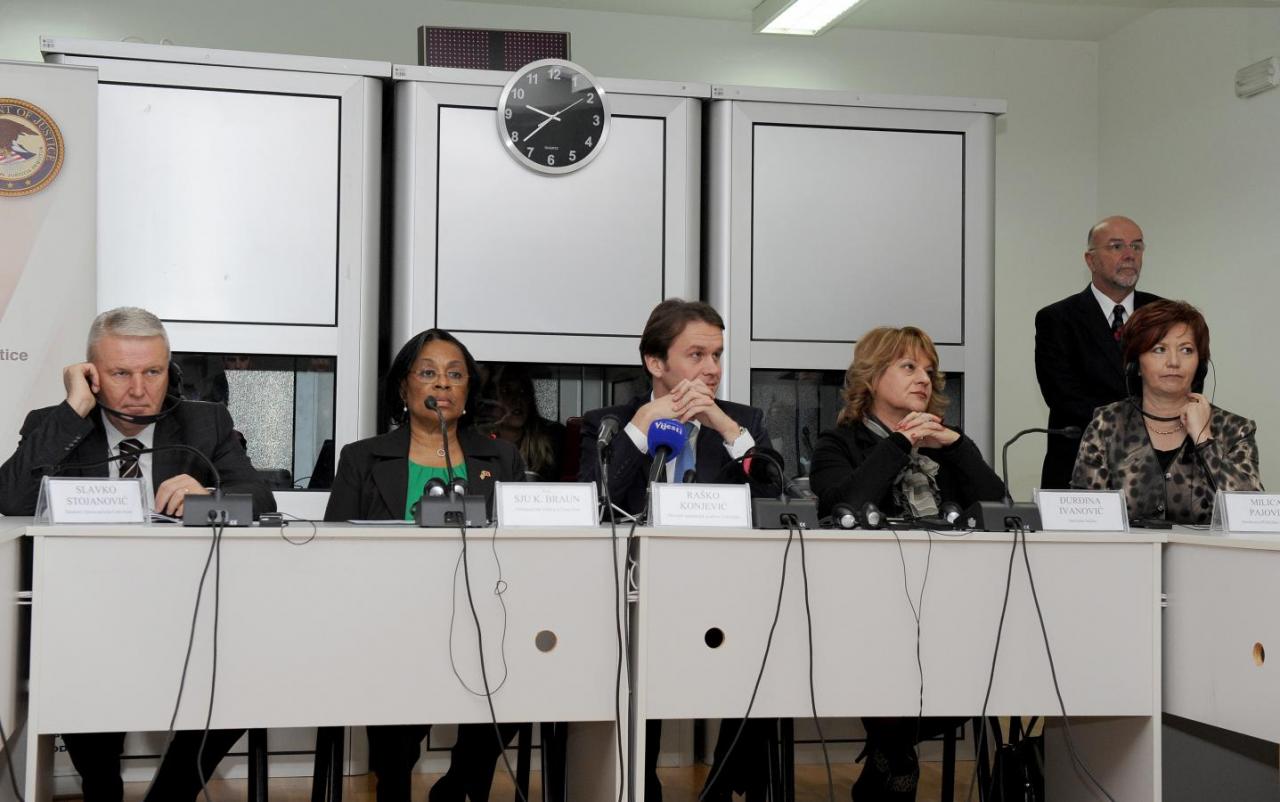 Podgorica, December 1, 2014/ Independent Balkan News Agency
By Adnan Prekic
Montenegro will soon have a special unit for fighting all forms of crime, announced today Minister of Interior Rasko Konjevic. Training for the Special Investigation Team that will fight against organized crime and conduct complex investigations has already started. Montenegrin investigation team will be trained by experts from the United States.
Special police department for fighting organized crime works on cases that prosecute the Special Public Prosecutor's Office. Minister Konjevic said that the fight against organized crime is based on the respect of the relevant international standards in organized social fight against these phenomena, but also the need for Montenegro to provide a better and safer life for its citizens.
The United States through the program ICITAP has provided assistance of eminent experts and experienced officers of US law enforcement agencies that will transfer their knowledge to colleagues from Montenegro.
Montenegro will, in accordance with its obligations under NATO and EU integration, form a Special Public Prosecutor's Office for the fight against corruption and organized crime, but also a special police department. In the coming year Montenegro is expecting to obtain concrete results regarding the strengthening of the rule of law. European Commissioner for Neighbourhood Policy and the accession negotiations Johannes Hahn said that in 2015 they expect concrete results from Montenegro on the strengthening of the rule of law. By the end of the year it is necessary to adopt a number of laws and institutionalize frameworks for the fight against corruption and organized crime.
EU report on Montenegro will likely be stricter than the previous ones, stressing the need for judicial reforms and guarantees of media freedom. The European Commission concluded that the country continues to sufficiently meet the political criteria, made further progress in establishing a functioning market economy and has improved its ability to take on the obligations of EU membership. EU will note modest progress in Montenegro's membership negotiations – but not in some key areas, such as the judiciary and the fight against organized crime and corruption.
The rule of law remain the central theme of the future efforts of Montenegro towards the implementation of the negotiating agenda. Key suggestions of European partners are related to the need to strengthen the rule of law, freedom of the press and diligent respect for human rights. Most of these suggestions are only legally completed, while concrete and measurable results in these areas are still expected. Most of the problems were presented in the fulfillment of the Action Plan in chapter 23 and 24 that are relating to the rule of law and fundamental human rights. Some commitments that derive from the Action Plan are seriously delayed, but no official warning came from Brussels on the issue.