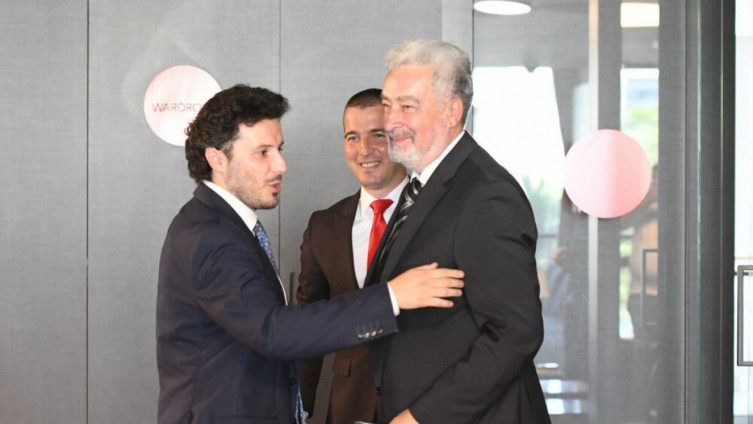 The Civic Movement (GP) URA will back the amendments to the disputed articles of the Law on Freedom of Religion, but will not be voting for the withdrawal of that act, said the vice president of the party Filip Adžić.
"We will not vote for the withdrawal of the Law on Religious Freedom. We said that Montenegro needs the Religious Freedom Law, but it should be a modern law, which is not discriminatory", said Adžić last night during an appearance on Club A on Television A1.
As he explained, as far as the GP URA was concerned, the disputed articles of the Law could be removed or revised.
"However, the Law is needed and no religious organization, nor any individual, natural or legal person can be above or outside the law or the Constitution; not even the Serbian Orthodox Church or the Metropolitanate of Montenegro and the Littoral. We adamantly oppose all forms of discrimination against any religious community", Adžić said.
With this statement, Adžić practically confirmed that the three coalitions that emerged victorious in the parliamentary elections are conflicted over the Law. According to media reports in Montenegro, this issue caused the break in the negotiations on the second coalition agreement.
An agreement that was expected to confirm the consent on the reform laws on the judiciary, the economy, social affairs, lustration laws and the law on asset declarations, has been called into question due to different views between the DF and URA.
Several sources close to Pobjeda newspaper have said that the draft of the second agreement has been currently put on hold.
"The situation is further complicated by the request made on behalf of the DF, as some members of this political group demanded that prerequisite for the formation of the new government be the abolition of the Law on Religious Freedom", a source reports.
According to media reports, proposed prime minister-designate Zdravko Krivokapić was informed that at least two members of the 'Black and White' coalition had opposed the abolition of the Law and that, instead, they had proposed amendments to some articles. /ibna