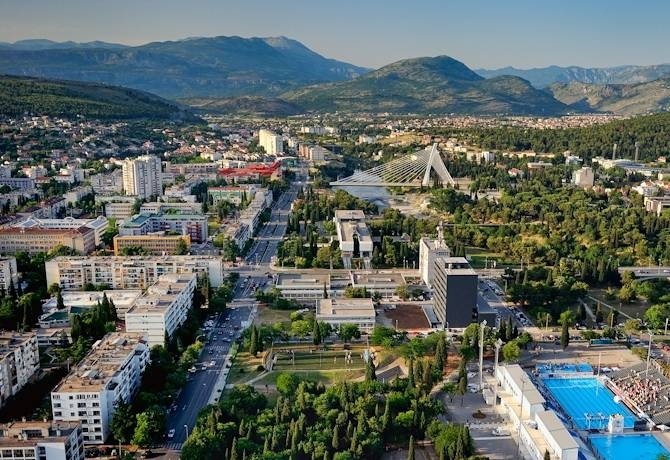 By Adnan Prekic – Podgorica
Under the new autumn International Monetary Fund prognosis, Montenegro's economy for this year will achieve 2.3 percent growth, rather than the previously projected 2.8 percent. Montenegrin economy would grow stronger in the next year by 3.4 percent, while in 2019 the increase would be 3 percent. This year Montenegro should register a deficit of 17.8 percent of its gross domestic product (GDP) in the balance of current payments, while next year the losses would amount to 23.7 percent. In 2019, 17.5 percent deficit of balance of current payments is predicted.
According to the October forecasts, the countries of Southeast Europe this year will have slower growth due to the May catastrophic floods, which particularly affected BiH and Serbia, while next year the region should return to the path of growth, thanks to the restoration of flood-damaged areas and employment growth. Montenegro's economy, according to World Bank projections, this year will grow by 2.3 percent, and the problem will continue to be a high level of public and external debt, which should be tackled with fiscal consolidation.
Consumer prices in Montenegro this year will drop to 0.6 percent, while in 2015 they should rise by 1.3 percent. Montenegro's economy in the first six months of 2014 generated a record deficit in foreign trade exchange. The trade deficit of Montenegro for the period from January to July stood at 834 million euro and is the largest one in the last six years. Montenegro's imports in this period amounted to 12 billion euros, 0.8 percent less than in the same period last year, while export was 178 million euros or 21 percent less than last year.
Gross domestic product in Montenegro at the end of 2013 amounted to 3.327 billion euros, and the real GDP growth during last year was 3.3 percent. The gross domestic product per capita in 2013 was 5,356 euros, while in 2012 it was 5,074 euros. National Statistical Office of Montenegro published figures on the GDP for the first two quarters of this year. According to these data, the real economic growth for the entire first half was 0.9 percent, ie in the first quarter growth was 1.5 and in the second only 0.3 percent.