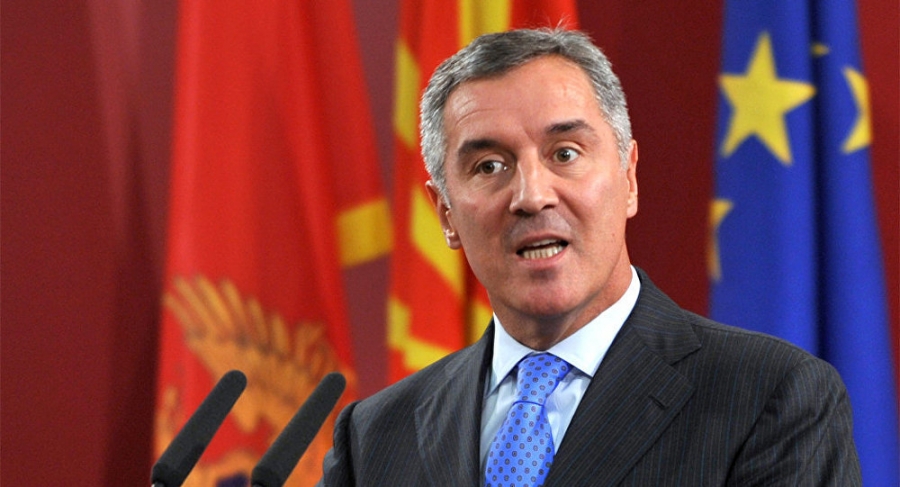 In an interview with TV Prva, Montenegro's President Milo Đukanović said he would continue to work on the restoration of the Montenegrin Orthodox Church.
Đukanović added that the country "doesn't want to privatize holy places and structures".
"This state has extensive documentation that proves that property acquired in Montenegro until 1918, built with state funds and donations, has been illegally registered as the property of some private individuals. We want to review that registration and the disapproval of Serb Orthodox Church (SOC). It is very easy to launch a supervision and manipulate it by displaying something completely different", he said.
Đukanović stated that the SOC had started with the idea of "defending holy places and structures it had built in Montenegro".
"But then, some other stakeholders showed up and came up with the idea of trying to fix what they weren't able to do so back in 2016. They, of course, decided to take advantage of the church, which has served as the last ace up their sleeves in the political field, with the aim of a regime change in Montenegro. Everything is more simple when the government is ousted. Long story short, the SOC is serving anti-Montenegrin interests by showing disrespect toward Montenegro. They assumed the role of an entity which is above the state of Montenegro. The SOC must act responsibly and in accordance with law", Đukanović said.
He pointed out that he had never said that Mr. Amfilohije was at leading a movement of lunatics.
Đukanović added that no one should let their religious feelings be misused and misinterpreted by those "who want to destroy Montenegro".
The Montenegrin President added that he had heard enough of Metropolitan Amfilohije's statements made on his account.
"There's talk from people close to Amfilohije that I am under the influence of drugs. Every time I spoke to Amfilohije, I stressed it loud and clear that it was important that Montenegro establish a unique orthodox church that would unite orthodox people in our country. I will keep working on the restoration of Montenegrin Orthodox Church", he said.
Đukanović pointed out that citizens were experiencing a climate of division.
"The main issue remains the future of our region. The idea that the future of our states lies with the European Union has been encouraged in the region. Against us we have a political movement stating that the EU is bad, that NATO is a fascist organization. In Montenegro, those who advocate for the EU advocate for independence, and those who opposed independence are now opposing the EU and keep warning us that Montenegro has adopted some wrong decisions, that it is a small state, that we should be back under the auspices of the union with Serbia, under the sphere of influence of Russia", Đukanović stated.
He pointed out that 1918 was a year of national and international crime against Montenegro, adding that the country restored its independence in 2006.
"We are a NATO member and we are leading the EU pre-accession process", Đukanović continued.
The Montenegrin President talked about threats and manipulations coming from Belgrade in the years before the restoration of independence.
"Back then, there was a considerable increase in people identifying as Serbs in Montenegro. I don't see that as a bad thing, even less so as something definitive. These issues shouldn't be given too much attention. We should rather focus more on making Montenegro a place where everyone can co-exist in harmony", Đukanović concluded. /ibna