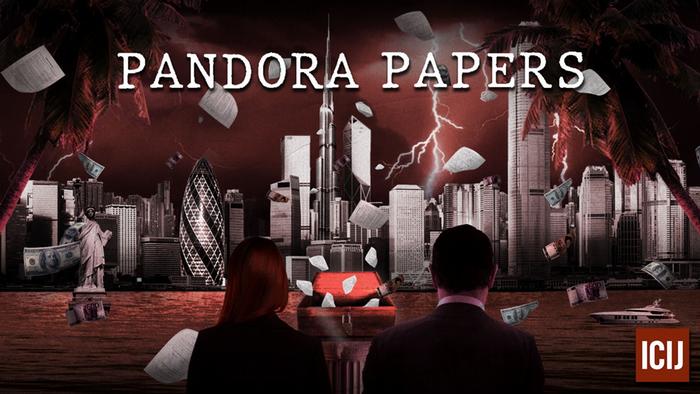 The President of Montenegro, Milo Đukanović, denied the allegations of Pandora Papers that he and his son Blažo illegally gained financial benefits through trusts and companies in offshore destinations.
According to Pandora Papers, the largest journalistic investigative story ever made by hundreds of journalists in a large number of countries, Milo and Blažo Đukanović had several companies without appearing as real owners, and through which they illegally acquired large financial resources. Representatives of the Network for the Affirmation of the Non-Governmental Sector (MANS), Vanja Ćalović Marković and Dejan Milovac, informed the press about this information. MANS participated in a study that showed that politicians, world leaders and other public figures have secret companies in offshore destinations and thus avoid paying taxes in their countries.
Immediately after the publication of the data, the Prime Minister and Deputy Prime Minister of Montenegro, Zdravko Krivokapić and Dritan Abazović, published posts on social networks in which they welcomed the discovery of the illegality of the Đukanović family.
Krivokapić asked the Prosecutor's Office to deal with this case, and Abazović went a step further and asked Milo Đukanović to "resign if he cares about the reputation of the state."
Đukanović, as announced by his Cabinet, did not deny that he founded the Victoria Trust, but he says that it was done at a time when he was not in political office in Montenegro. He claims that it was in 2012 and that the Trust itself never had a single transaction. After re-entering political function, he transferred ownership of the Victoria Trust to his son Blažo.
The reaction states that the whole case called "Pandora papers", at least as far as he is concerned is just another in a series of attempts to discredit the President of Montenegro and members of his family.
"This is best confirmed by the fact that the owner of that NGO, Vanja Ćalović Marković, otherwise a member of the Government working body, did not know what to say as a guest in the Evening News of the Public Service to the simple question of whether something illegal was done in this case," the reaction said.
It is stated that the President's Cabinet recently received questions from the International Consortium of Investigative Journalists, to which Đukanović "gave detailed answers that completely deny the untruths placed by MANS."