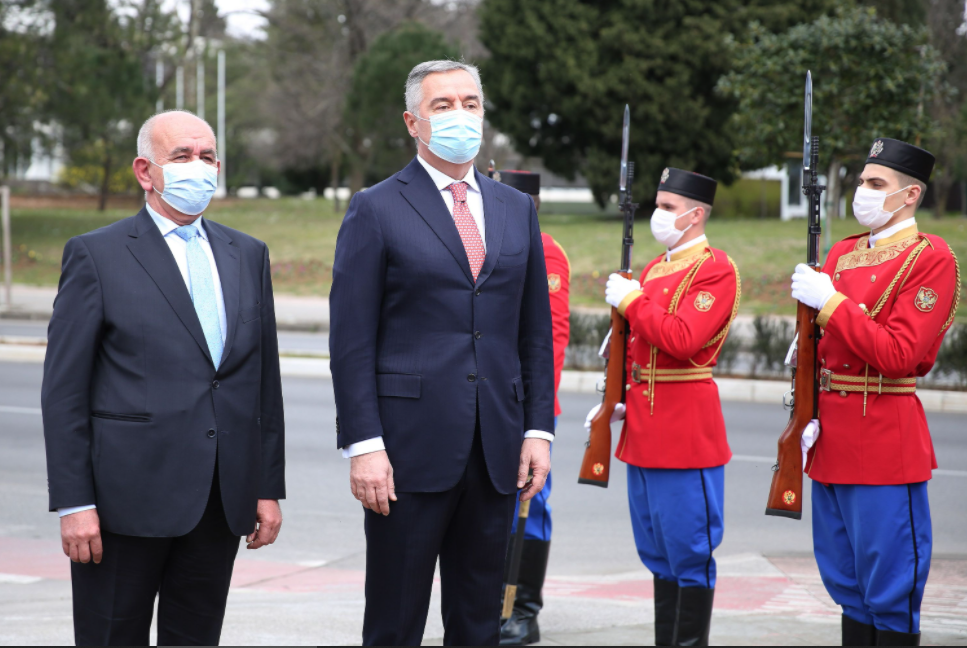 Montenegrin President Milo Đukanović congratulated Greek President Katerina Sakellaropoulou on the Greek Independence Day on March 25, as well as on the completion of 200 years since the Greek uprising and 140 years since the establishment of diplomatic relations between Greece and Montenegro.
"On the occasion of March 25 – the Independence Day of Greece, whose great jubilee of 200 years of Greek freedom you celebrate, on behalf of the citizens of Montenegro and on my own behalf, I extend my warmest congratulations and best wishes for further progress of your country and prosperity of the friendly Greek people," Đukanović stated in a televised message.
He said that he gladly accepted Katerina Sakellaropoulou's invitation.
"It is an exceptional honour for me to send a message of peace, friendship and cooperation together with you and friends of Greece around the world on this unique occasion," said Đukanović.
He said Montenegro and Greece nurture traditionally friendly relations.
"This year, our countries are marking 140 years since the establishment of diplomatic relations, in memory of the day when Greece, among the first countries, accredited its diplomatic agent Alexandros Logothetis to the capital of Cetinje. It was on January 4, 1881," stated Đukanović.
He believes today is an opportunity to remember important events and figures from the two countries' common history.
"One of the most famous is certainly the excellent warrior, Greek national hero and military leader Vaso Brajović, known in your country as Vaso Crnogorac, one of the participants in the war for the liberation of Greece, and today an eternal symbol of the unbreakable Montenegrin-Greek friendship," said Đukanović.
He said that Brajović's courage, military and human virtues, as well as commitment to freedom constitute to this day symbols of the highest values ​​and the eternal desire of the Montenegrin and Greek people to preserve and defend freedom and independence.
"Even later in the gloomy history of the Balkans and Europe, our countries shared many joint missions such as the one in Crete in 1897, when the decision of the Great Powers entrusted the peace role to Montenegro, and one of Vaso Crnogorac's sons led the Greek troops," Đukanović said.
Today, Montenegro President Milo Đukanović and the Ambassador of Greece to Montenegro Panayotis Partsos laid a wreath at the Greek national hero and military leader Vaso Brajović's memorial. /ibna