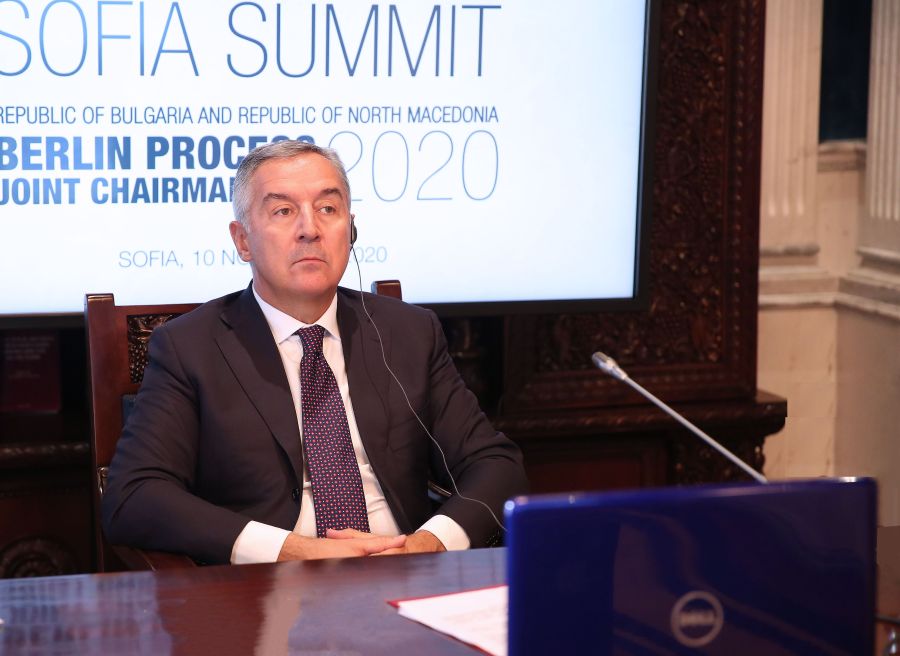 Participating in the work of the Berlin Process Summit, Montenegrin President Milo Đukanović said that, in its six years of existence, the Berlin Process has consistently preserved its core message – the European perspectives of the Western Balkan countries.
"Regional cooperation unquestionably yields positive results and accelerates the development of our economies and societies as a whole. It gains the greatest value when it contributes to the realization of our strategic goal – full EU membership. We regard the deepening of economic cooperation, embodied in the Multiannual Financial Framework, as a new step of our economy towards the single market of the European Union. And that is a decisive step forward, for which both the administration and the economy must be ready", Đukanović said addressing the Summit.
Additionally, he added, the Economic and Investment Plan for the Western Balkans is proof of the commitment to the Region and a roadmap for strategic decisions, primarily in the field of ​​sustainable development. "The economies of the Western Balkans will recover and develop faster only by increasing investment, encouraging entrepreneurship and removing as many barriers as possible that burden the business sector. Everything else will only exacerbate the effects of the crisis and result to a new lag".
Đukanović said that Montenegro's support for a comprehensive transition to a modern, competitive, climate-neutral economy, with agency over the available resources, is not only declarative, but is also best confirmed by the results from the previous period. Therefore, the presented Guidelines for the implementation of the Green Agenda in Montenegro should not be viewed only as a form of support, but also as a confirmation of what has been achieved.
"A stable, economically and democratically developed Western Balkans constitutes a geopolitical imperative. There is no better guarantee for long-term peacekeeping than the accelerated social development of all countries in the region", the President of Montenegro argued.
Concluding, Đukanović stated that Montenegro is resolutely pursuing reforms, building an open European society, a state of democracy and the rule of law. /ibna