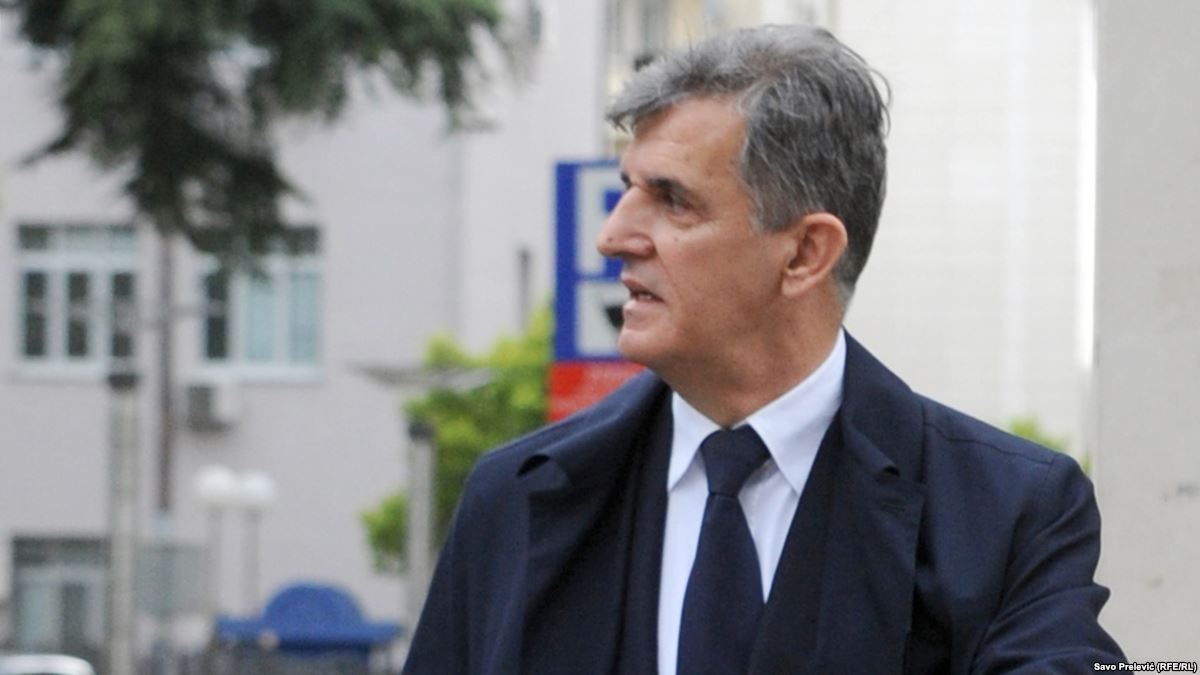 Montenegro Ministry of Justice has sent a request to the Ministry of Justice of Serbia for the extradition of Svetozar Marović, in order for him to serve his prison sentence.
Marovic, former president of the State Union of Serbia and Montenegro, previously admitted to the prosecutors that he was the head of an organized criminal group that damaged the budget of the city of Budva by tens of millions of euros and made agreements with the prosecution on the sentence.
Based on two agreements, he was sentenced to three years and 10 months in prison, 100,000 euros in fines, payment of court costs, and the court ordered him to return more than one million euros to the state.
The Ministry of Justice said in the press release that, before the request was sent, an international Red notice had been issued and Serbia had to arrest Marović and extradite him to Montenegro, just like in other cases.
"However, the fact that in the last two years Marović has been walking freely in the public places at the territory of Serbia made the Ministry of Justice of Montenegro submit a petition for his extradition. We expect that this petition will encourage competent authorities of Serbia to fulfil their international duties", said the Ministry of Justice.
In addition, the Ministry has requested that Marović's son Miloš serves his prison sentence in Serbia.
"By force of law, Miloš Marović lost his Montenegrin citizenship and he was granted a Serbian citizenship. According to the international agreements in force, Serbia is not obliged to extradite its own citizen who has been convicted to a prison sentence that lasts less than 2 years", said the representatives of the Ministry.
Svetozar and Miloš Marović have been noticed on many occasions in Belgrade but the Serbian police failed to react every time.
"We find the decision on granting a person convicted of organized crime the Serbian citizenship very provocative, since in this way they enabled him to escape serving a prison sentence in the country where he committed a serious criminal offence", said the Ministry in a press release.
The dean of the Faculty of Law, Velimir Rakočević, commenting on the Ministry of justice demand to Serbia, stated that the decision shows that Montenegro acts in accordance with European and international standards – the European Convention on Extradition and others international and bilateral agreements.
"With this good tactical move, the Montenegrin Ministry of Justice has further strengthened international pressure on Serbia to finally extradite Svetozar Marović, as well as preventing the appearance of obsolescence against Miloš Marović", Rakočević said.
He believes that the Ministry of Justice imposed a further international obligation to Serbia, which now has the responsibility to act on the request for the extradition of Montenegro, as well as to the red Interpol warrant./ibna