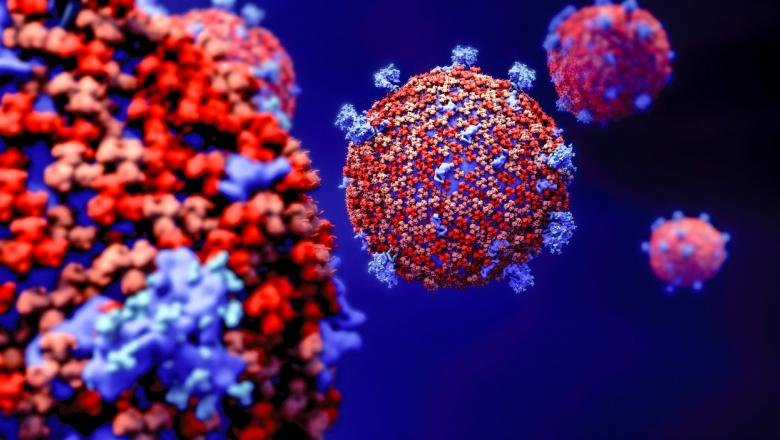 Epidemiologist of the Institute of Public Health (IPH) Milko Joksimović said that there is no doubt that the delta strain of coronavirus will soon become dominant in Montenegro, as is the case with all countries in which it is registered. He says that they still do not have an official confirmation of his presence in Montenegro, but there is no doubt that this strain of the virus is already circulating among the citizens.
In the TVCG morning program, he called for respect for current epidemiological measures, regardless of whether the person has been fully vaccinated or not.
Joksimović says that they have not yet confirmed the presence of delta strains in Montenegro, although from the epidemiological aspect there is no doubt that it is present.
"There was a data seven or eight days ago that in more than 60 per cent of countries, the delta strain was not only present but also dominant. I expect that the situation in our country will be the same, that it will follow the absolute pattern of behaviour as in all countries – where it comes, it becomes dominant, because it is very easily transmitted", Joksimović pointed out.
He also said that he was satisfied with the number of vaccinated citizens, although the numbers could be higher.
Joksimović says that everyone in Montenegro should be concerned about the growing number of newly infected.
"The situation is not new, and we have already faced something like this. There are certainly concerns," Joksimović said.
He notes that when it comes to the number of vaccinated, not only percentages are important, explaining that it is better to talk about the risk ratio, ie the chances that a person who is completely vaccinated will get a severe form of the disease compared to one who is not vaccinated.
"The vaccine protects against the most severe forms of the disease, but also against death. Vaccines protect us less successfully from infection. A person who is vaccinated can become infected, even if the prescribed period has passed, but even then, he is less likely to develop more severe forms of the disease. ", Joksimović explained.
He says that it is difficult to predict what the pace of vaccination will be: "We have noticed that there has been an increase in the daily number in the last few days, so it is a thousand and two."