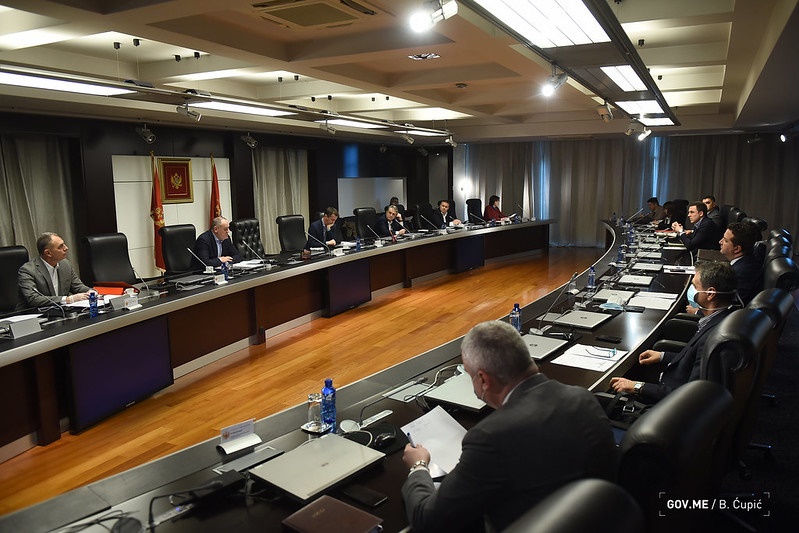 After the Montenegro National Coordination Body for Communicable Diseases (NCB) introduced new measures to tackle the coronavirus pandemic, the main opposition party of Democratic Front (DF) stated that it was practically introducing a curfew. The Government responded that there was no curfew, but the fact remained that people were prohibited from stepping outside during night hours.
The provisional measures, which will remain in place for fifteen days starting from last night, are as follows:
1) Citizens are prohibited from leaving their houses from Monday to Friday from 7pm to 5am the following day, and on Saturday from 1pm to 5am on Monday. In exceptional cases during this ban for persons with pets which they must take out for a walk, they may stay outside for up to 60 minutes. This prohibition does not apply to persons who carry out regular tasks and provide services of public interest, which are essential for the functioning life and work of citizens (health, inspection bodies, police, military, fire services, utilities, media – including persons appearing in the media, agricultural activities on farms, etc.), as long as a certificate issued by the employer is provided;
2) Children under the age of 12 are banned from staying outdoors in an open public place from 5am to 7pm without the presence of one parent, guardian, adoptive parent, breadwinner or other adult member of the household, with the obligation to maintain a two-meter distance from each other;
3) Sports and recreational activities in all public areas are suspended;
4) Gatherings in houses between persons who are not members of the common family household are prohibited.
"Failure to comply with the measures means the person in-question is subject to criminal liability, in accordance with Art. 287 and 302 of the Criminal Code of Montenegro", the NCB announced in press release.
Responding to the remarks by DF about the curfew, NCB stated that all measures were in accordance with the Constitution, which provides for restrictions of such type.
"Therefore, there is no curfew – it's just that life, work and movement take place in a manner appropriate to the current danger faced, in order to ensure the protection of the health and life of citizens, while daily movement is still possible outside the timeframe of 5am to 7pm on weekdays, and 1pm to 5am on Saturdays. Exceptions for as long those restrictions are in place are possible for the purpose of pursuing activities of public interest", stressed NCB. /ibna