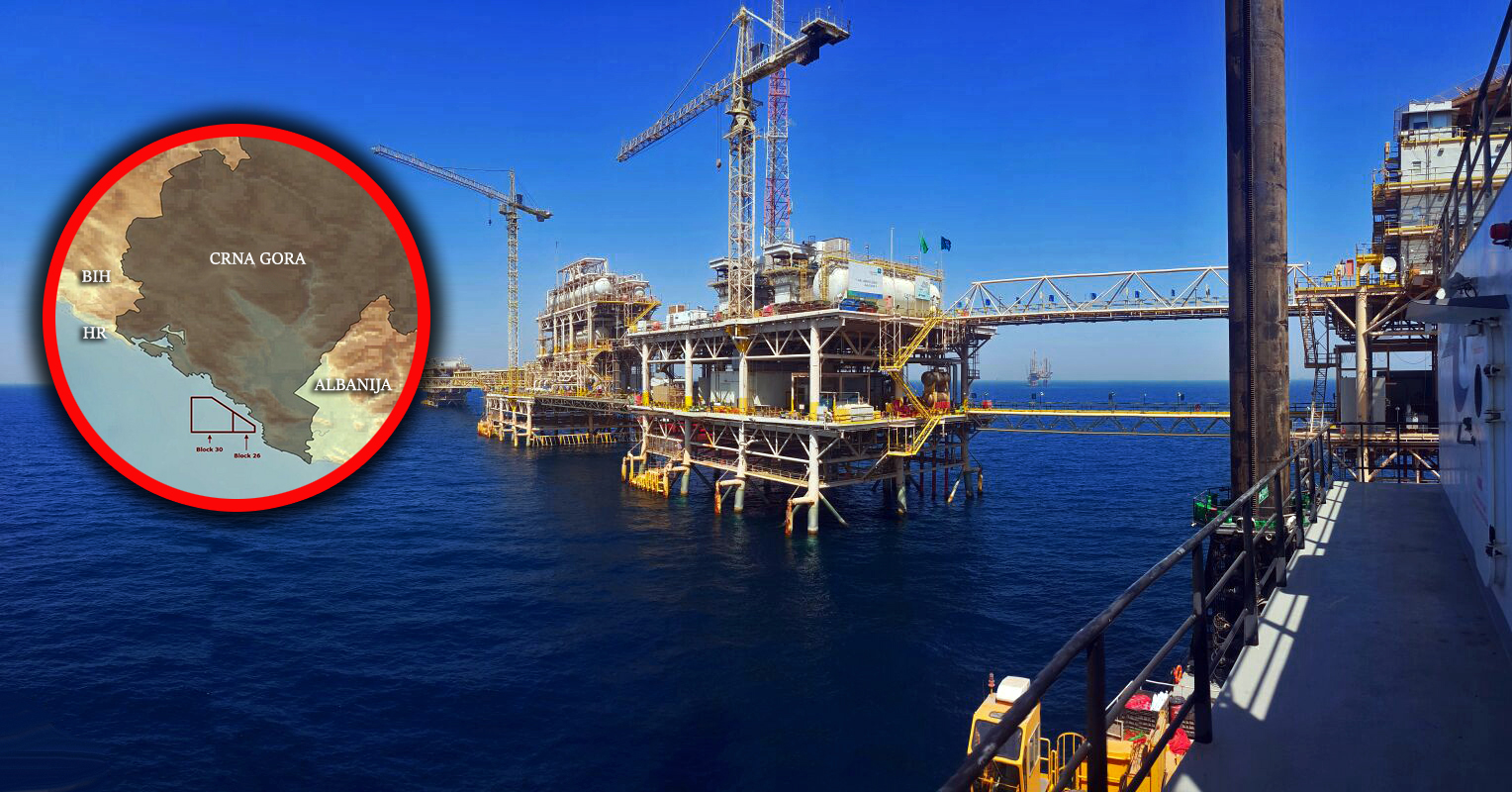 The dynamics of oil and gas exploration in the maritime zone of Montenegro depends on the development of the epidemiological situation regarding coronavirus in the world and the country, says the Montenegrin Hydrocarbon Directorate.
Management representatives said in a response to the Daily Newspaper that many subcontractors, which are part of the chain of necessary drilling activities, are unable to travel to Montenegro.
"Although a large number of activities related to oil and gas exploration and production in Montenegro are currently being carried out normally, no one can guarantee that it will remain so. Representatives of major US service companies, which are set to begin their operations in Montenegro for the start of exploration drillings, have no way of doing so at the moment", the administration said.
The first oil and gas exploration, completed at the end of 2018, was entrusted to the Italian-Russian consortium Eni-Novatek.
The administration stated that it was difficult to answer the question of whether the research would be suspended until further notice, because of the duration of the emergency measures due to the COVID-19 pandemic.
They also explained that the headquarters of Annie, the operator to conduct the exploration drilling, is in Lombardy, which is the epicenter of the coronavirus.
"It is difficult at this moment to answer this question, given that the situation in the world, and even in Montenegro, is changing every day. In order to combat the COVID-19 virus pandemic, borders have been closed, movement has been restricted, resulting in business activity being reduced, and none of this helps any business in Montenegro, including oil and gas exploration. The first exploratory drilling at the Montenegrin offshore depends on several factors, which are uncertain at the moment", the Administration explained.
The first survey was carried out by the Norwegian ship Polar Empress, which collected data from a total area of 1.2 thousand square meters, of which 20 per cent are within Montenegrin territorial waters and the rest are 12 miles from the national borders. More specifically, explorations were conducted at plots 4, 5, 9, and 10.
The management said that the concessionaires Eni and Novatek had complied with their obligations under the work schedule of the concession contract for the exploration and production of hydrocarbons and that the data collected were processed last year./ibna