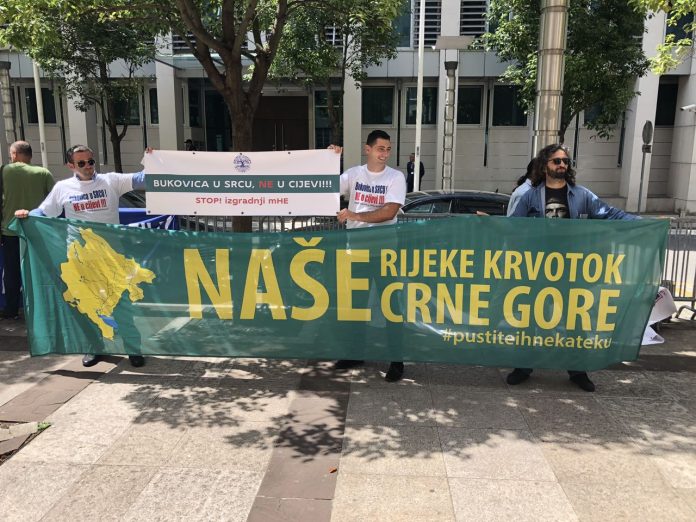 The process of setting harmony between environmental protection, natural resources and economic development, is the biggest challenge, but also a requirement that is necessary to be met in order to achieve sustainable development, it was stated at the conference of several non-governmental organizations which took place in Podgorica on Thursday.
NGO Green Home, CZIP, Ozon and MANS have organized the conference on the occasion of presenting the assessments by the international institutions on the status of environment in Montenegro.
Their representatives emphasized lack of responsibility for continuous ignoring of international community recommendations regarding protection of the River Tara, Skadar Lake, Ulcinj Saline and unsustainable policy regarding construction of small hydros.
Ksenija Medenica of CZIP warned that, despite the recommendations of international organizations to stop all works on the Skadar Lake until the mapping of the Natura 2000 area has been completed, this protected area is completely devastated due to preparations for construction.
"Mapping has not yet been done, and field photos that we have accidentally received show that works of which the public knows nothing about, are at an advanced stage", she warned.
Medenica said that the Ministry of Sustainable Development is expected to take seriously the recommendations given to them. According to her, UNESCO's report recognized three main problems, the first one being concern for growing number of tourists and future developmental projects.
The second problem is concern for undefined borders of protected areas, and the third one is the Tara river problem, where it is necessary to complete environmental impact assessment, as well as the activity plan.
Lazar Grdinić (MANS) stressed that it turned out exactly what the NGOs warned about for months ago – that the terrain on mount Tara was completely devastated.
"It's time to recognize why this is happening. Even though seven months have passed since NGOs filed criminal charges in relation to the situation on Tara, we have no answer. We do not have any information about what the inspections are doing. The Directorate for Inspection Affairs refuses to submit any documents related to inspection supervision at the Bar-Boljare highway construction site", Grdinić said.
He recommended that responsibility should finally be assumed within the institutions and an answer must be given as to who decided to build the highway in the Tara canyon./ibna