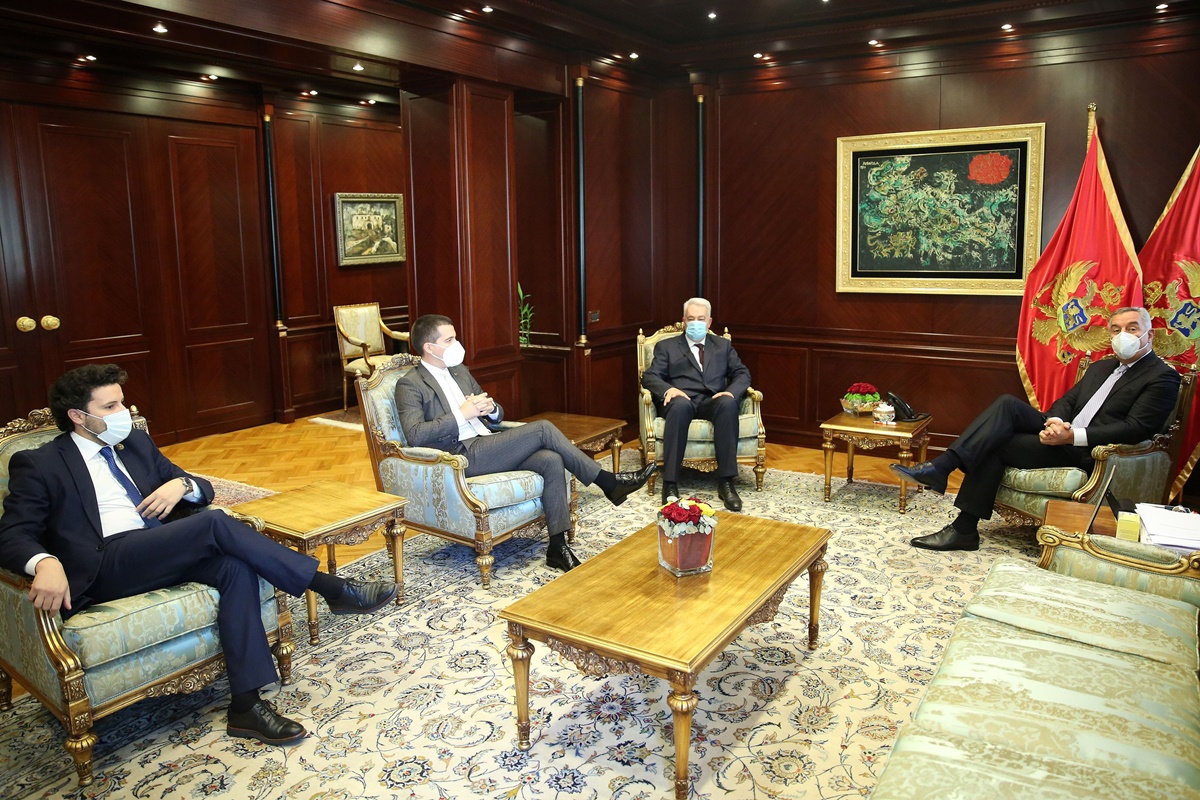 The principle according to which the president of the state derives from a political party different than that of the prime minister, popularly called "cohabitation", has already caused damage in the functioning of the Montenegrin state, and leaders are called upon to address it for the benefit of citizens.
Montenegro President Milo Đukanović, has already refused to approve the decrees on the promulgation of several laws and decisions submitted to him for signature by the Government, the Assembly or some third competent body. The latest case was the dissent to the proposal for the dismissal of two generals of the Army of Montenegro, Dragutin Drakić and Rajko Pešić. Among the adopted but unsigned laws is the Law on Freedom of Religion, which returns the provisions on the Serbian Orthodox Church to their previous state. This law and the revocation of provisions were one of the pre-election promises of the new ruling coalition, however Đukanović refused to sign and make it official.
It is interesting that in all cases in which Đukanović refused to sign the act, the "culprit" was found in "procedural errors", so Đukanović was allowed to claimed that he might have signed the document, but now his hands are tied as the procedure was not followed. One can argue two things based on that; the first one is that Đukanović has far more experience than his political opponents in procedural matters and he can always find a detail to to cling on and prolong the adoption of a law or decision. On the other hand, it also shows the haste of the leaders of the new ruling coalition who want to start fulfilling their pre-election promises but keep running into a "procedural wall".
One of the better decisions of the new Prime Minister Zdravko Krivokapic were the invitations sent out to President Đukanović, Parliament Speaker Aleksa Becic and Deputy Prime Minister Dritan Abazovic to meet and discuss ways to curb the crisis at its roots. The topics of discussion will be the functioning of institutions in the conditions of cohabitation and the functioning of the Defense and Security Council.
Đukanović has been on the political scene for more than 30 years, and one should not expect him to shrug his shoulders and start signing every act that is submitted to him. Rather, it should be expected that the participants in the meeting will appear before the public with the well-known phrase that they "agreed to meet again", which means nothing came out from the agreement.
However, in a situation like this, it is good that they will meet tomorrow at all. /ibna