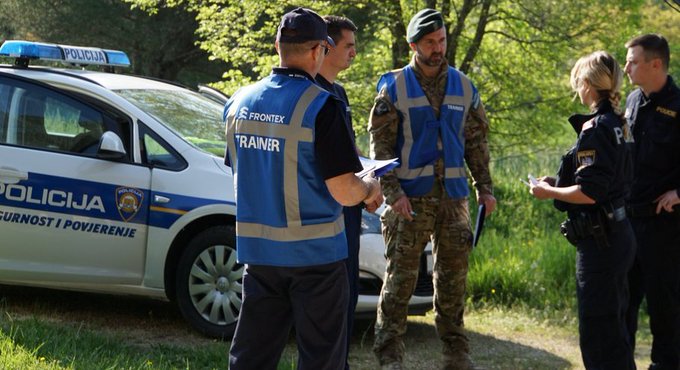 The Montenegrin coastguard recently told local radio that they had intercepted 52 migrants "with Turkish citizenship" en route to Italy.
The migrants had boarded a sailing yacht with a Croatian flag and a Serbian crew, as DPA reported citing Radio Jadran. They were blocked in international waters, "near the Montenegrin coast".
After being stopped, the migrants on board were taken to the harbour in the town of Herceg Novi in Montenegro, where they are being investigated by the Police and prosecutors.
According to DPA, these particular migrants were considered "well off", since they were trying to avoid travelling across the Balkan route by sailing directly to Italy. In 2017, DPA wrote, the European agency for the fight against criminal Europol estimated that such a route would cost around €6,000 per person.
Infomigrant web portal notes that, until now, Montenegro has been slightly less frequented than other countries on the so-called "Balkan route" which many migrants use to reach richer countries in western Europe. However, just last week, the Montenegrin authorities and Frontex announced they would be strengthening their border controls in order to stamp out cross border crime, including migrant smuggling and trafficking.
Frontex said in a tweet reply to a question on the subject that, as well as helping patrol the sea borders, the European border agency would "deploy more officers and aerial assets" to do so. Frontex confirmed it would be working "in cooperation with and in the presence of national officers".
"Montenegro is an essential partner for the European Union and for Frontex in the region. This is why we decided to reinforce our presence in the country at the request of Montenegrin authorities and launch the second operation, this time at the country's sea border", said Frontex Director Fabrice Leggeri in a press statement from the agency.
According to Frontex' press statement, this new initiative was launched "on completion of the Status Agreement on border cooperation between the European Union and Montenegro that came into force earlier this year".
Throughout this week, Frontex has been involved in various webinars and action days to crack down on cross border human trafficking and smuggling.
The agency says it is hoping to train staff to dismantle the networks behind these crimes, as well as making sure border guards can "spot potential victims and refer them to national authorities". /ibna