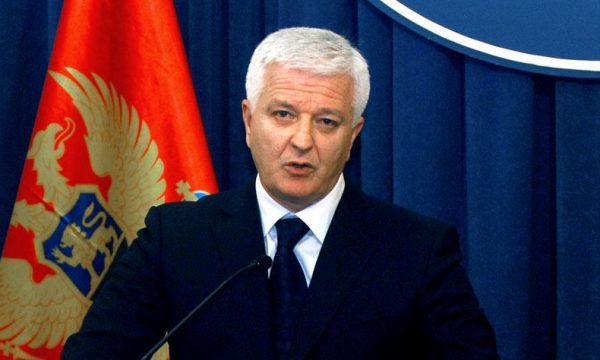 After senior government officials stated there was no doubt that coronavirus would soon be arriving in Montenegro, locals in Podgorica and other cities began stocking up groceries and home supplies from supermarkets. A similar phenomenon has been reported in other countries in the region, but what is interesting is that there are still no confirmed coronavirus cases in Montenegro. Citizens mostly buy oil and flour, while vegetables and fruits, which doctors recommend, are less sought.
Prime Minister Duško Marković described the situation as highly serious but, as he said, "fortunately, no cases of coronavirus have been reported in Montenegro. If coronavirus appears in Montenegro, public gatherings will be banned".
"We hope it will remain that way. I am afraid there is a slight chance of an outbreak, because the virus is approaching our borders", Marković told reporters.
He pointed to the serious situation in the region, the fact that the whole of Italy is quarantined and that new cases have been reported in Slovenia, Croatia, Bosnia and Herzegovina, North Macedonia, Serbia and Albania.
Marković stated that he held a meeting with the competent authorities yesterday, during which new measures were announced to the public – a travel ban to the countries that are heavily affected by the virus, as well as other recommendations and warnings. He called on the citizens to take the situation seriously, to avoid touching and hugging, to remain alert, and to cooperate to avoid this danger.
"We will prohibit official trips of the state administration outside the country, except for extraordinary cases when the situation around state interests demands such trips, and force a change of habits and behaviour upon the citizens regarding this situation. Things are serious; I am worried, we are in constant communication with the national response team and we will try to do our best to protect our country and our citizens", Marković noted.
Asked by reporters whether it was sufficient to rely on recommendations for citizens to avoid public gatherings, the Montenegrin Prime Minister said that  sporting events attendance had already been banned. He also said that he would be cancelling his official trips and other events which require a large number of people getting together.
"We will try to reduce public gatherings that involve direct contact and avoid such activities; we advise and caution citizens to change their behaviour and take care of themselves. If a virus outbreak occurs in Montenegro, we will ban all public gatherings and evaluate the level and nature of such measures – whether they will apply to schools and some other services in the country. We hope this does not happen", Marković stated.
He also added that the risk of coronavirus was not only a threat to public health, although this was the most important, but also to the economy and the standards and quality of life. The Government and medical authorities will do anything they can to protect Montenegro from being affected by the coronavirus, and if it ends up being affected, they will try to minimize the impact. /ibna