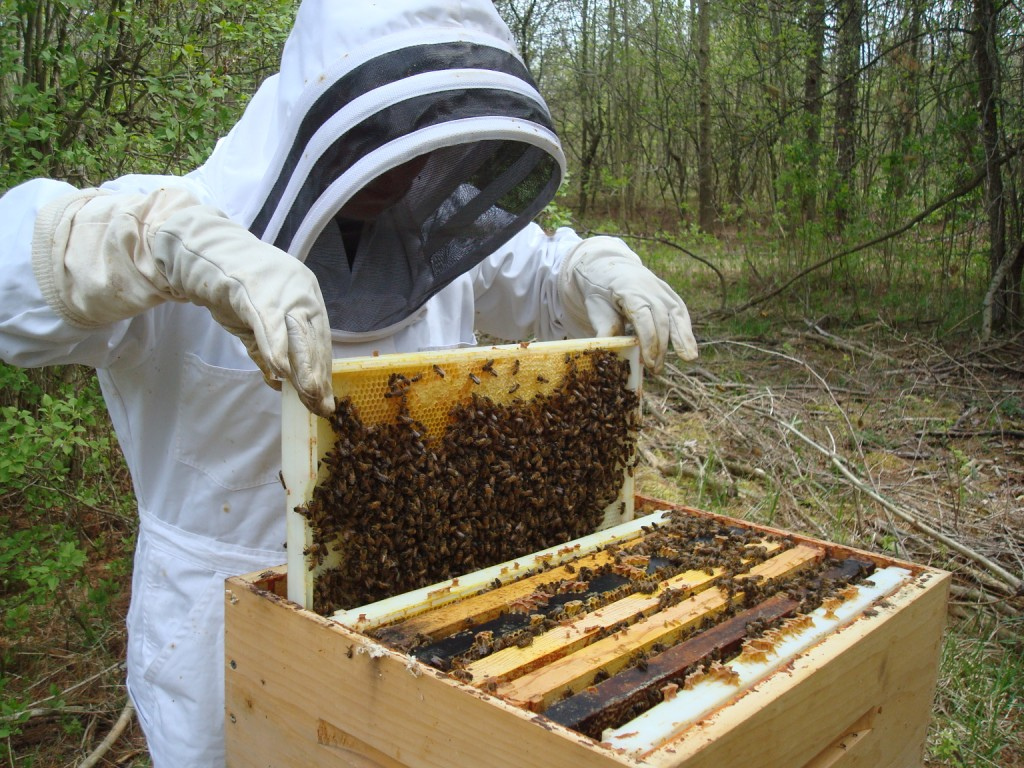 Thanks to the
Agro Budget year
, and through the Public Invitation for the grant of support for
young beekeepers-beginners for 2018
, 
121 youngsters
from different parts of the country 
got three hives with established bee colonies, this Monday, in Montenegro's 
Danilovgrad
. The new entrepreneurs received 
363 bee communities
in total at the House of Honey by 
Deputy Prime Minister and Minister of Agriculture and Rural Development, Milutin Simović.
DPM Simović  said "I expect that in time they will become record holders, so in beekeeping they will recognise the chance for business and for good earnings. Be worthy, dedicated, be persistent – results will not be absent."
As written on the official government page of Montenegro, the programme of support for young beekeepers, with the support of young farmers for two years, as well as the additional support received by young producers in all the Ministry's support programmes, according to DPM Simović, are part of the overall Government measures to support the growth of the competitiveness of the Montenegrin economy, as well as support for the employment , especially  for the employment of young people.
The past two decades proved to be the best years for beekeeping with this one "outdoing" them all!
As DPM Simović noted, also sending the key message to other young people who are thinking of following the same profession, "It is a special pleasure that today we can announce together that this is a record year for our beekeeping – the best in the last 20 years. Let us rejoice together and rejoice in the unrepeatable gifts of our nature and the valuable work of all our beekeepers. I congratulate all the beekeepers who, with their work, by their denial, with their investments and patience, welcomed the fruitful year after a series of scarce ones. As in any business, the persistence gave the result."
World Bee Day – Slovenia's role and the UN decision 
Moreover and needless to say, thanks to the Slovenian efforts that lasted for years, now the world can celebrate the World Bee Day – on May 20th.
Referring to the challenges of the sector and recalling the UN decision, DPM Simović stressed that, 
"This made a clear message about the significance of bees for sustainable agriculture and food safety. 1/3 of world food production depends on bees. A strong joint action at the national, regional and global level is necessary in order to protect bees and support beekeeping. Common challenges require common answers. Answers based on new knowledge, best practices and community. That's why we are demonstrating in the House of Honey today the Accession of the Government, Association of Beekeeping Organisations of Montenegro, young beekeepers, professional services, local authorities."….. / IBNA