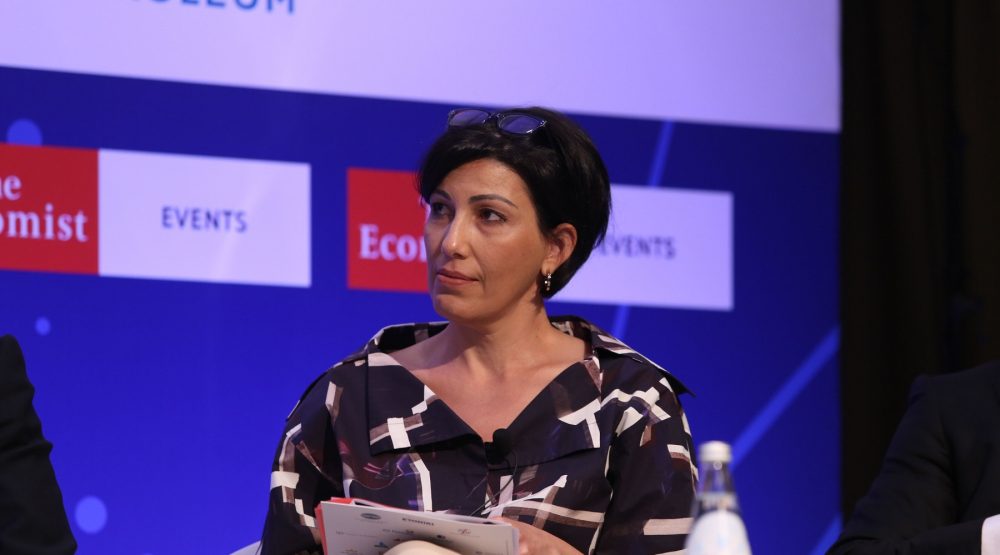 The natural gas that is going to be transported by Trans-Adriatic gas pipeline (TAP), will contribute to decarbonisation, its effects will be felt in South-East Europe, and Western Balkans primarily, said representative of TAP for Greece, Katerina Papaleksandri.
According to Papaleksandri, energy sectors hinges on hard fossil fuels for electricity production, such as coal and lignite.
"Trans-Adriatic pipeline will help Europe shift to the economy with low carbon-dioxide share; it will diversify energy supply sources, strengthen European competition and improve European gas connection. We expect demand for natural gas to increase, since it replaces coal and wood," said Papaleksandri.
TAP is linked to Trans-Anatolian Pipeline, which came into use last summer and is intended to bring gas from the Azerbaijani Shah Deniz 2 gas field in the Caspian Sea, crossing Turkey, to Europe. TAP starts at the Greek-Turkish border, goes through Albania, the Adriatic Sea and comes ashore in Southern Italy. First gas deliveries will start next year.
Papaleksandri said that works in Greece and Albania neared completion and that almost all pipes had been fitted and installed.
"TAP is currently moving further into the project construction phase. Compressor and dosing stations are being completed, pipeline receiving terminal in Italy as well," said Papaleksandri.
She points out that European Commission and EU Member States have recognized TAP as a very important strategic project. The pipeline is 878 km long.
On July 1, TAP launched market test, commercial process through which gas shippers can get access to new, long-term capacities.
TAP representative for Greece says that natural gas is the best energy source in conjunction with renewable resources, thanks to its price and natural characteristics.
"Natural gas will still be part of the divergent energy mix which includes other energy sources, such as renewable nuclear sources. Europe will need reliable, safe and accessible energy coming from various sources. In accordance with the European Energy Strategy, every EU Member State should have access to at least three electricity supply sources," Papaleksandri concluded.
Montenegro, BiH and Croatia will be linked with TAP through the Ionian-Adriatic pipeline./ibna