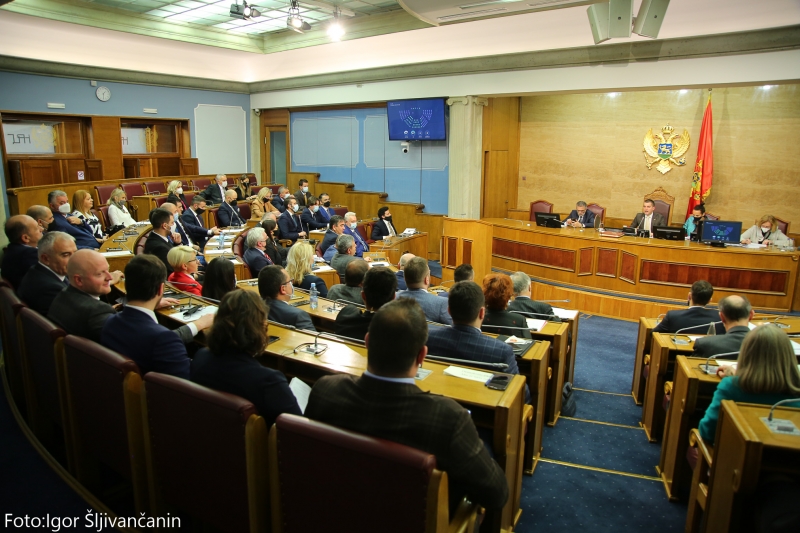 Brussels warned and delivered a 'political slap' in the face of the new Montenegro parliamentary majority, which had decided to amend judicial laws without prior consultations with the European partners, planning inter alia to shut down the Special State Prosecutor's Office and set up the Prosecutor's Office for the Fight against Organized Crime and Corruption. Such moves by the new parliamentary majority could block negotiation talks with the EU.
As CDM reported on Friday, Brussels underlined that Montenegro needed reforms to continue and not to regress. Montenegro has institutions that ought to reinforce their work, and therefore it needs not new bodies, but rather clear progress in the area of the rule of law.
Head of the EU Delegation to Montenegro Oana Cristina Popa made a point of being clear about the whole matter; that Montenegro has already established bodies and mechanisms for ensuring judicial and prosecutorial independence and accountability.
"We encourage Montenegro to make consistent use of these mechanisms and build on the work done to further develop results in the fight against corruption and organized crime," Popa tweeted.
The European Commission (EC) responded as well, urging Montenegro to ensure the continuation of reforms and avoid regression.
"There is a special interim benchmark in Chapter 23 that requires Montenegro to implement these constitutional amendments in line with the recommendations of the Venice Commission and European standards and best practices. This also applies to laws such as the Law on Public Prosecutor's Office and the Law on Special Prosecutor's Office", Ana Pisonero said.
Although the new majority noted that it had consulted the EC on the matter, the messages conveyed from Brussels said otherwise.
A professor at the Faculty of Economy, former Vice President of the Government of Montenegro and former Foreign Affairs Minister, Ms Gordana Đurović, says Europe issued a strong warning and claims that the behaviour of the new parliamentary majority could hinder the EU integration process.
In a statement to CDM, Đurović says there is a clear procedure regarding the adoption of regulations, as well as a protocol of cooperation between the EC and a country negotiating its EU membership in terms of new regulations.
She also reiterated that this is the third warning coming from the EU.
"The first warning related to the non-transparent borrowing process. The second referred to the public administration reform when the EC reacted to the amendments to the Law on Civil Servants and State Employees. The next step is the proposal for laws in the area of the rule of law."
She added that, if there are amendments to regulations in this area, they must be harmonized with the European Commission first.
This will not be the only reaction coming from Brussels. Đurović points out that the EU will use more instruments towards the Ministry of Justice and Human and Minority Rights, the Prime Minister, Parliament Speaker and MPs, and in this context it is expected that the rules of good accession process will be reiterated not only via modern Twitter diplomacy, but also by other means of communication; written correspondence and video conferences. /ibna