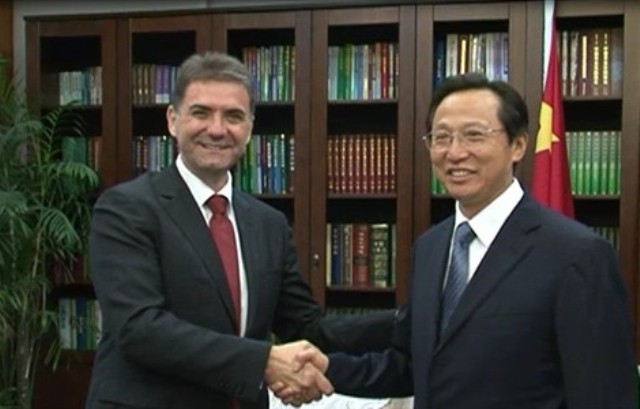 Beijing, September 10, 2013
The small former republic of Montenegro sees China as a strategic partner to develop the most problematic sectors of the country.
This was declared on Tuesday by the Minister of Agriculture and Rural Development, Petar Ivanovic.
He said that Montenegro has serious problems as far as the lack of power supply in rural areas is concerned.
To solve this issue, Mr. Ivanovic says that cooperation with China would be fruitful.
"Montenegro must cooperate with China when it comes to the construction of the irrigation system, for agricultural machineries and sun generated power supply panels, declared the minister. He added that these investments will solve the problem of the lack of power supply in rural areas of Montenegro.
Minister Petar Ivanovic is in an official visit to China and made these declarations after the meeting with the Chinese Minister of Agricultyure, Han Changfua (photo). Mr. Ivanovic stressed that the talks were fruitful and productive. /ibna/