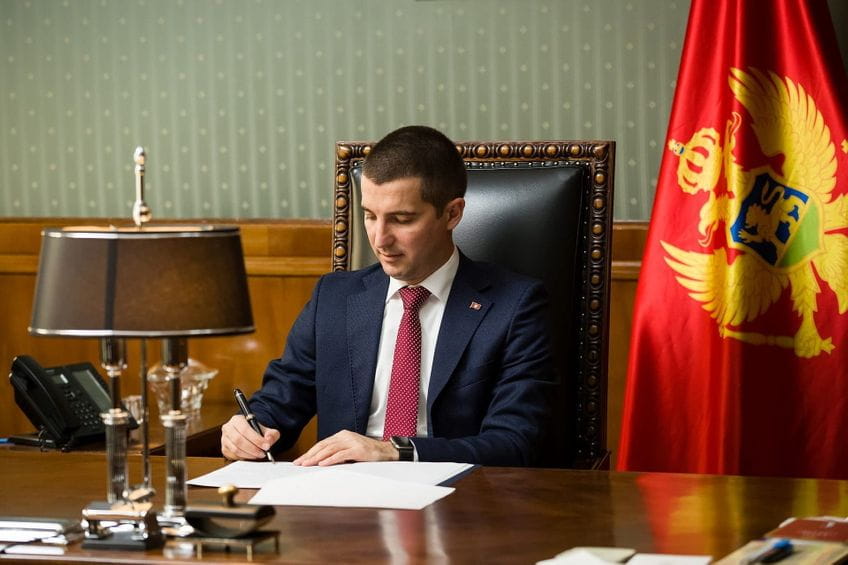 The President of the Parliament of Montenegro, Aleksa Bečić, sent an invitation to all presidents of parliamentary political parties to start a dialogue in the Parliament of Montenegro on July 7, with the aim of resolving open issues, which are important for accelerating Montenegro's European path.
The invitation was sent to the presidents of all parliamentary political parties (government and opposition).
In the invitation to the meeting, Bečić points out that accelerating the country's European path is a joint obligation.
"Accelerating the European path of Montenegro, as a key foreign policy goal, around which there is a political consensus in our society, but also the huge support of citizens, which has been on the rise in recent months, is our common obligation.
Along the way, our European partners have high expectations from this convocation of the Montenegrin Parliament, that is, from the parliamentary political subjects of the government and the opposition. Namely, for many years now, Montenegro has failed to reform the electoral legislation, unblock the situation in the field of justice and solve the problem of continuous electoral processes at the local level, which very often paralyzes the system as a whole," the invitation reads.
Many of these issues require a two-thirds or three-fifths majority in the Montenegrin Parliament. Therefore, Bečić adds, everything previously imposes the need to start a dialogue on the issues in question. "If these processes were easy and simple, they would probably have been successfully completed even earlier. However, dialogue is the only way to a solution, and without dialogue, we are certainly doomed to failure."
"Expecting that we are all ready to make a political sacrifice for the sake of a higher goal, believing that European integration is above the interests of any individual and political party, I take this opportunity to invite you to the first meeting of the parliamentary majority and opposition, which will take place in the White Hall Montenegro, on Wednesday, July 7, starting at 1 pm," the invitation to the parliamentary parties reads.