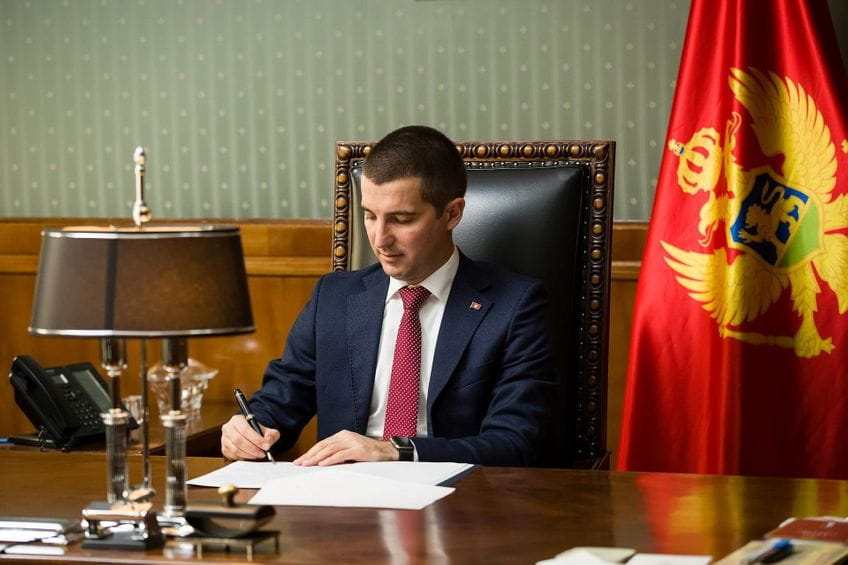 The President of the Assembly, Aleksa Bečić, appointed a new Prosecutorial Council (TS), which, as announced from his cabinet, ended the mandate of the current Council.
"I just appointed a new TS. In that way, in accordance with Article 184b of the Law on the State Prosecutor's Office, the mandate of the previous TS automatically ended, "it is said in the announcement.
It is stated that four members were elected by the Conference of Prosecutors, that acting Supreme State Prosecutor is by function the President of the TS, as well as State Secretary in the Ministry of Justice, Human and Minority Rights Boris Marić.
As it was explained, after the Assembly elects five eminent lawyers, the remaining five members of the TS will be appointed.
"Having in mind that, in accordance with the Constitution and the Law, TS works and decides with a minimum of six out of 11 members, it is clear that without consensus, ie consent and a representative of the Government, as a member of TS, Boris Maric, there is no decision of TS until the election of remaining members", they stated from Bečić's cabinet.
According to them, this prevents the implementation of possible fast, suspicious and low-quality processes.
Democrat MP Momo Koprivica said that the proclamation of six members of the Prosecutorial Council (TS) blocked the previous Council, which planned to make decisions under the dictates of the former regime, and that the situation has drastically changed in favour of the rule of law.
Koprivica added that former TS is known for political bias and control of the ruling parties since then, led by the Democratic Party of Socialists.
"In this way, the previous TS was blocked, which planned to make decisions dictated by the former regime and thus, contrary to the rights and will of the citizens of Montenegro, be an instrument for implementing illegal and illegitimate interests of a political group," Koprivica said.
According to him, with this proclamation, the situation has drastically changed in favour of the rule of law, because without the Government representative in TS, Boris Marić, who currently has a de facto "golden voice", the new Council will not be able to work or decide.