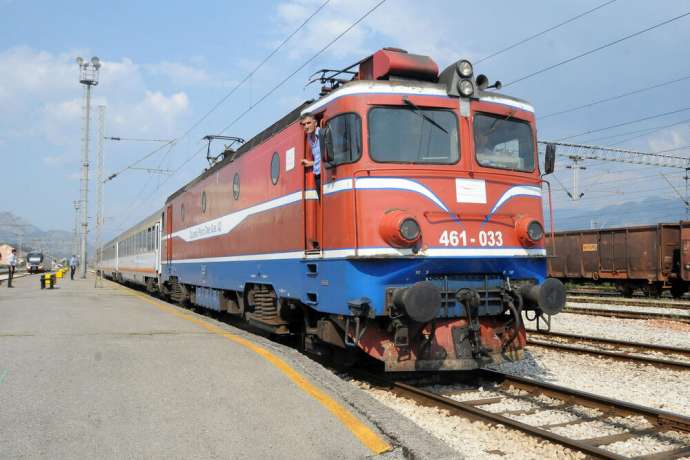 As of today, the Bar – Belgrade – Bar international railway, which was suspended due to the closure of the border with Serbia as a result of the coronavirus pandemic, will resume operations, as Railway Transport of Montenegro announced.
"Initially, only the night train will run, departing from Bar at 19:00, from Podgorica at 20:05 and from Bijelo Polje at 22:43, arriving in Topčider at 06:12. Departure from Topčider is at 21:10. Depending on the interest and demand, a daily train will be launched soon", the announcement by the Railway Transport of Montenegro states.
They add that, in accordance with the recommendations of the Institute of Public Health of Montenegro and international railway institutions, international railway passengers should adhere to the following measures:
"The wearing of protective masks is compulsory when buying a train ticket, entering the train and during the trip, except when passengers are alone in the cabin, and for children under the age of five.
Thermal screening is mandatory upon entering the train. In case of symptoms and signs of infection, boarding the train is forbidden, and self-isolation and testing is mandatory, along with the compulsory following of the guidelines depending on the test results.
Health problems or any symptoms of illness occurring during the trip must be reported to the conductor or driver.
Physical distance must be maintained when buying tickets, when on platforms and on the train.
Passengers coming from abroad are required to present a valid negative PCR test for coronavirus or a positive ELISA test conducted no later than 72 hours ago, in line with NKT procedures", Railway Transport of Montenegro states.
They ask passengers to buy tickets in advance, whenever possible.
"We recommend passengers arrive at the station half an hour before departure in order to reduce crowds when buying a ticket. We ask passengers to adhere to all recommended measures", Railway Transport of Montenegro concludes in its announcement. /ibna