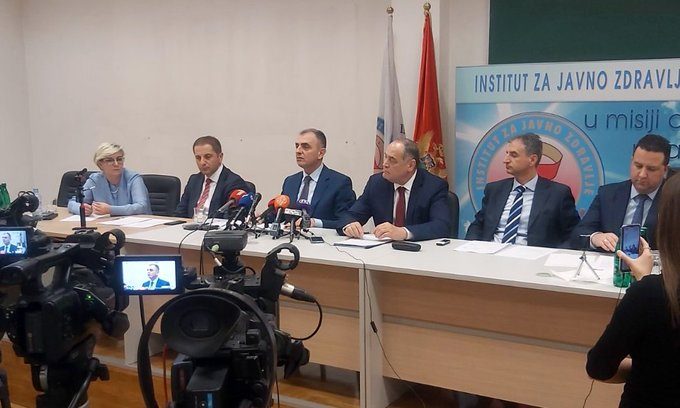 All public gatherings, visits to hospitals and prisons and cruise ship arrivals are banned from today in Montenegro, as precautionary measures from coronavirus disease. Classes in schools and kindergartens are suspended for at least 15 days, said Deputy Prime Minister and Minister of Agriculture and Rural Development Milutin Simović. He added that those who ignore these measures would be held criminally accountable. One the parents of a child not older than 11 years will be paid leave of absence until the schools open again. This leave does not apply to healthcare professionals.
Persons coming from Slovenia, Germany, France, Switzerland and Denmark are prohibited from entering the country, and travel to these countries is prohibited.
According to the decisions of the Government of Montenegro, more border crossings will be closed.
The recommendation of the PHI to prohibit visiting patients from hospital treatment was also accepted.
There are still no confirmed cases of coronavirus in Montenegro. The IZJ advised citizens not to be misinformed about the virus, but to take the situation seriously and follow their instructions and the health authorities' instructions.
Inter alia, the measures are as follows:
Ban on sailing of all cruisers and yachts to the ports of Bar, Budva, Kotor, Porto Montenegro, Risan, Porto Novi and Zelenika until April 2, 2020.
The interior ministry has been proposed to temporarily close smaller border crossings and border crossings for border traffic.
Prohibition of all gatherings of the population in closed and open public places.
Interruption of educational work in public and private educational institutions for at least 15 days, beginning March 16, 2020.
Employers should allow employees to work from home if possible, in accordance with the nature of the work. They should also redistribute working hours to one parent, guardian, or adopter of a child under the age of 11./ibna