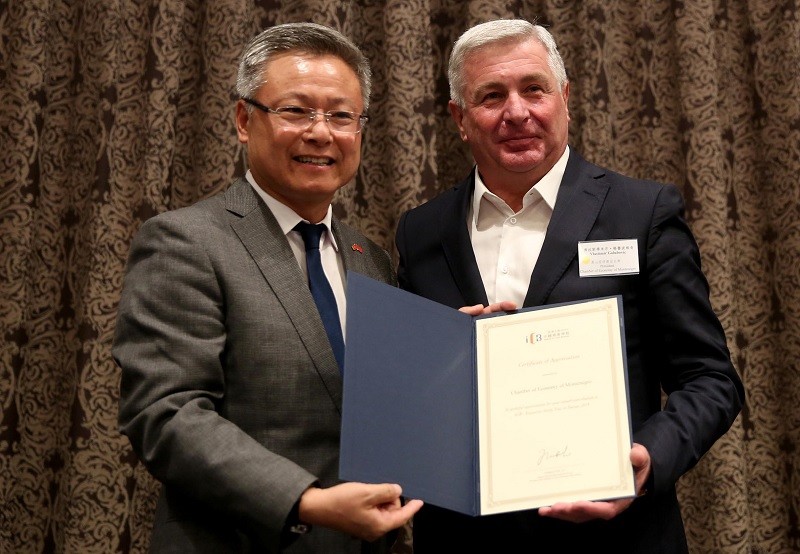 Montenegro is an attractive destination for investments due to clearly visible potentials for the development of tourism, agriculture, transport infrastructure, energy and numerous opportunities for investing in other sectors, especially in less developed areas, said the President of the Chamber of Commerce (PKCG) Vlastimir Golubović.
"The results that the Montenegrin economy accomplishes in previous years and which continued in the first quarter of this year give us the right to conclude that Montenegro is the destination to rise," Golubović announced at a business meeting of Montenegrin and Chinese businessmen organized by the Embassy of China.
PKCG has announced that China is the second foreign trade partner of Montenegro in import, and it is the ninth place for export. The trade exchange realized in the previous year amounted to 270.6 million euros, which is 18.8 percent more than in the previous year.
Last year, 41.34 thousand tourists visited Montenegro from China, who made 94.78 thousand overnight stays.
"Recognizing the fact that we, through the regional tourist offer, can together attract tourists from distant markets, like the Chinese, the chambers of commerce of Montenegro, Serbia and Bosnia and Herzegovina are working on a common tourist product targeted specifically at this target group. Our intention is to extend this type of cooperation to all countries of the Western Balkans in order to encourage the improvement and diversification of products and services in tourism and thus contribute to the increase in the number of tourists from remote parts of the world," said Golubović.
Talking about the investments that are being realized in the transport infrastructure, especially by referring to the construction of the Bar-Boljare highway, Golubović said that local companies are a reliable partner to China's China Road and Bridge Corporation (CRBC).
He urged Chinese companies to use the comparative advantages of the Port of Bar, whose geographical position allows shortening the time of transportation and reducing overall transport costs.
Ambassador Liu Jin assessed that relations between China and Montenegro are at the best level.
"Our two countries have a profoundly traditional friendship, practical cooperation has produced rich fruits, and the cultural exchange is consistently expanding. The visit of Chinese entrepreneurs is another proof of our friendship and we expect it to be an opportunity to develop concrete cooperation," Jin said.
He recalled that China and Montenegro currently co-operate most closely in the construction of road and energy infrastructure./ibna