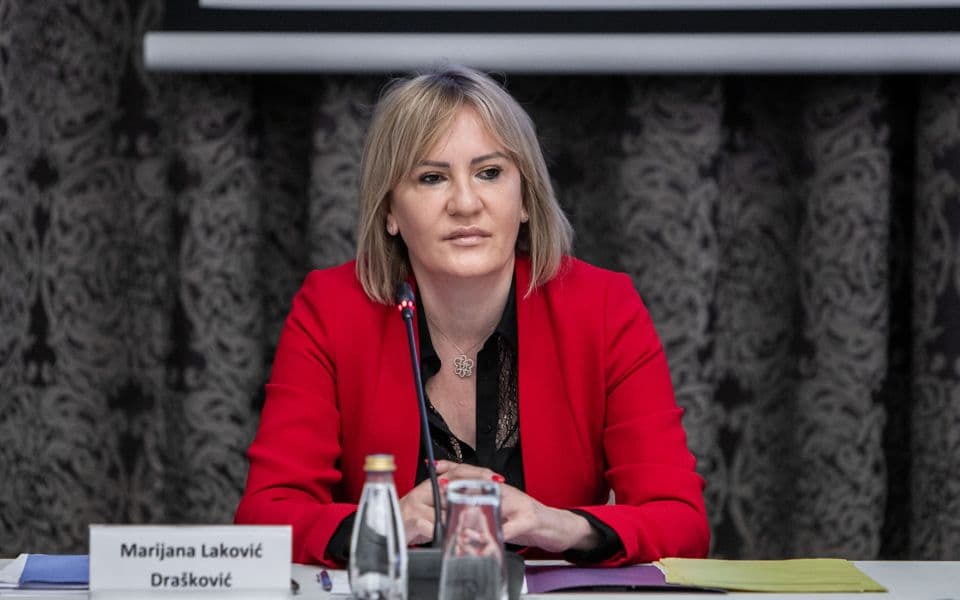 Former chief negotiator of Montenegro in Chapters 23 and 24 Marijana Laković Drašković believes that any attempt to circumvent European partners, as in the case of the proposed amendments to the Law on Prosecutor's Office and the Law on Special Prosecutor's Office, may result not only in activating the balance clause but also in disabling certain funds.
Speaking to Montenegrin media, Laković Drašković said all laws concerning the organization of the judiciary had been drafted with extensive consultations at the national level as well as intensive communication and support from the European Commission (EC) and had been adopted with the obtained opinion of the Venice Commission.
"That is why the EC expects their consistent application. Therefore, if there is a need for their improvement in order to facilitate their application, it is also necessary that they be changed with prior consultation with our European partners, through broad consultations and participation of all interested parties," said Laković Drašković.
She assessed that the adoption of the law in the manner indicated by the parliamentary majority "which became its way" under the guise of a more efficient fight against organized crime and corruption and faster entry into the European Union, would lead -to say the least- to the already announced setback in the judiciary and the suspension of negotiations.
She believes it is not the first time the ruling majority has used shortcuts since taking office during the adoption of the law, ignoring the warnings of European partners.
"They did the same thing with the adoption of amendments to the Law on Civil Servants and State Employees, the amendments to the Law on Freedom of Religion and Belief and the Legal Status of Religious Communities, etc. Therefore, the new government is declaratively committed to the European path while ignoring the suggestions of partners who are helping us join them as soon as possible", Laković Drašković concluded. /ibna