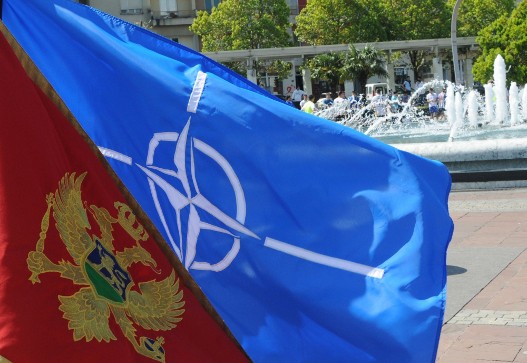 By Adnan Prekić – Podgorica
A group of 40 U.S. congressmen sent a letter to the Secretary of State, John Kerry, asking him to intercede on behalf of Washington, at the upcoming NATO summit in Wales to support the membership of Montenegro and FYR Macedonia into the Alliance.
After intensive discussions, the Montenegrin statesmen in the US Congress gained the support of the House of Representatives for Montenegro's membership in NATO. The US Congressmen are seeking support from the secretary of state for full membership in NATO for Montenegro and FYR Macedonia. In a letter, the Congressmen, in addition to the requirements for Montenegro and FYR Macedonia, also seek support for the progress of the Action Plan for the implementation of Bosnia and Herzegovina. The Support Action Plan for Georgia also urges Kosovo to join its neighbors in the Partnership for Peace.
The US lawmakers believe that the expansion of NATO to countries, which, like Montenegro, have aspirations to become members, will contribute to the strengthening of democratic institutions and values and enhance stability and security in the region.
The Members of Congress are concerned that the lack of support for the efforts of countries that have expressed their wish to join NATO, could discourage them to reform and weaken their partnership with Euro-Atlantic institutions.
"This is a critical moment for the United States and its allies, in which it is necessary to take actions to ensure the relevance and viability of NATO. On the eve of the summit in Wales, we are ready to jointly promote the accession of Montenegro and FYR Macedonia", said the congressman.
Among the signatories are members of several congressional caucuses, including members of the Montenegrin caucus.
The support of the US congressmen for Montenegro membership in NATO was agreed during the visit of the President of the Montenegro Parliament, Ranka Krivokapića, in the United States. Krivokapić, who is also chairman in Parliamentary Assembly of the OSCE, arranged that the Congressman Michael Turner, with members of the Montenegrin caucus, send a letter to the Secretary of State of the United States, John Kerry. It was expected to be 30 signatures of congressmen but ultimately Montenegro was supported by 40 congressmen.
From the NATO summit in Wales, Montenegro is expecting an invitation for membership.
State officials have repeatedly announced that Montenegro was the fittest candidate and until the meeting of the Foreign Ministers of NATO member states in June, they will fulfill their obligations and get the support of the allies for membership.