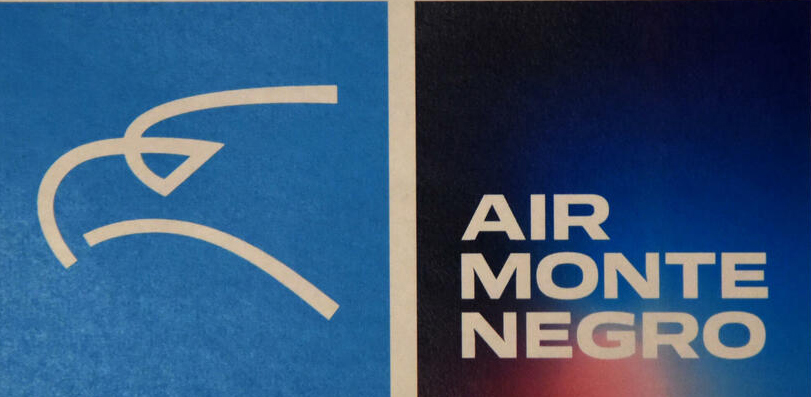 Air Montenegro started flying operations today and the first users were members of the national football team. The company was founded only three months ago and in this short time, it has become fully operational.
The executive director of the company, Predrag Todorović, said that he was glad that the first flight was organized for the Montenegrin football team to Sarajevo.
"That is one of the reasons why we exist – to help the economy and tourism of Montenegro and all other entities," Todorović told reporters at the Podgorica airport.
He reminded that the company had only one paper on February 8, that is, it was registered in the Central Register of Business Entities (CRPS) and had nothing more – no people, no office, no computers, and no planes.
"Today, three and a half months later, we are a functional company that has two airplanes in its ownership, a complete structure that works and a new distribution system for ticket sales. Three and a half months later, we are ready to make the first flight and we are extremely proud of all that," said Todorović.
He announced that the board of directors of the company has met 20 times since its establishment until today.
"It only tells you how much was the will and desire of all of us to bring this project to the end, that is, the beginning, and to start operations," Todorović added.
According to him, ticket sales, which started four or five days ago, are going great and as expected.
"I wouldn't talk about numbers; thousands of tickets are in question. The most important thing is that we have enabled the system to function and that we have destinations for which there is interest. We are sure that this season will be successful ", said Todorović.
He said that cooperation with the bankruptcy administration of the former national company Montenegro Airlines (MA) has been established and that they are trying to find the most efficient solution.
Todorović also announced that the second Air Montenegro plane was being prepared and that it would be operational in the coming weeks.
A member of the Board of Directors of the Airport of Montenegro, Branko Vuković, said that he was satisfied that the national airline was operating again.
"MA was a very important partner for the Airports, so I hope that with this new beginning, the Airport's relations with the new airline will be even closer and more significant. Airports will do everything in their power to make the new national airline the backbone of connecting Montenegro with Europe and the world," Vuković said.