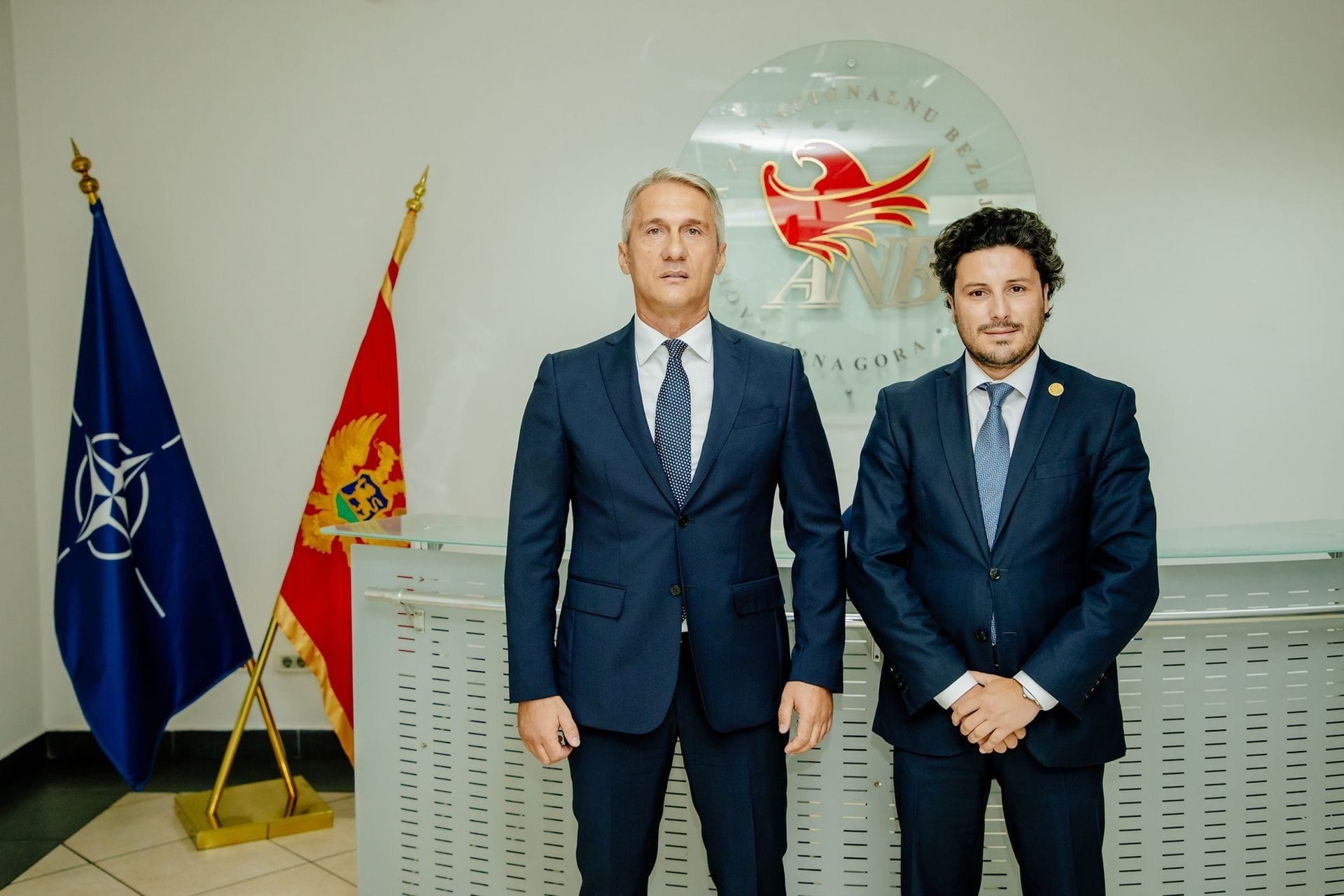 Deputy Prime Minister Dritan Abazović visited on Wednesday the National Security Agency (ANB), where he met with Director Dejan Vukšić and his associates.
The ANB fully protects the national interests of Montenegro and has the active support of the Government for all its activities. I exchanged views with Director Vukšić on all security challenges in our country and I can say that we are jointly committed to achieving goals for the benefit of Montenegro. At this moment, peace, stability and development are priorities, and the ANB makes a great contribution to such processes, said Abazović.
Abazović and Vukšić visited ANB's several main sectors. They stated that the cooperation of the ANB with international partners is at an extremely high level, which affects the credibility of Montenegro and its services.
Vukšić informed Abazović about the main activities that the ANB is undertaking at this moment. They also exchanged views on the priority projects that the ANB should implement in the coming period.
"Media articles that try to cast a shadow over the work of the security services or create discord among the leaders are completely incorrect and are aimed at collapsing the institutions of the system and damaging Montenegro's international reputation. We will not allow that. We are determined to end crime, extremism and make Montenegro a progressive and rich state for all its citizens. I am convinced that the ANB and all its employees are fully committed to that goal," Abazović concluded.
Adviser to the Deputy Prime Minister for National Security Miodrag Laković also attended the meeting.
Earlier, Abazović published a video statement on social networks in which he said that there is no foreign army in Montenegro, nor will there be.
He called on the citizens not to listen to the daily propaganda, which, as he said, aims to disrupt interethnic relations in Montenegro. Abazović says that there will probably be more and more such texts in the media in the coming days.
"Let us do everything together to protect national interests and follow the path of progress and the European future of Montenegro! We are here to guarantee peace and stability and full respect for the laws and the Constitution of Montenegro," Abazović said in a video statement.
"The National Security Agency is fully protecting the national interests of Montenegro and has the active support of the Government for all its activities," said the Deputy Prime Minister of Montenegro.