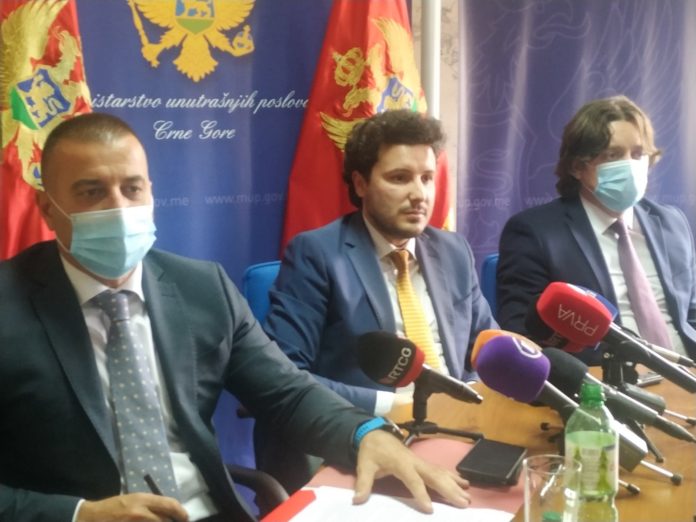 Deputy Prime Minister of Montenegro Dritan Abazović said that the arrest of members of one of Kotor's criminal clans is the strongest blow to the mafia in the past decade, conveying the message that no one in Montenegro is untouchable anymore.
At the press conference organized on the occasion of the arrest of several suspects, Abazović congratulated on behalf of the Government everyone who participated in the operation.
"This is the strongest blow the mafia has suffered in the past decade. We have received numerous praises from the international community and confirmation that, as long as there is willingness, everyone can be brought to justice," Abazovic said.
He pointed out that Montenegro has so far been known as a country that exports crime. "We want to be known as someone who exports peace and friendship. I am sure the citizens are raising their voices against the mafia and organized crime," said Abazovic.
Assistant Director of the Police Administration Dejan Knezevic said that, in cooperation with the Special State Prosecutor's Office, charges were filed against 14 people from whom communication and surveillance equipment, explosive devices and cars were confiscated.
The arrested were charged with forming a criminal organization, murder in complicity and attempted murder.
"This is not the end; we will now move on to other criminal groups. The police have the ability to respond to all challenges posed by the fight against organized crime and corruption," Knezevic said.
Internal Affairs Minister Sergej Sekulović stated he was satisfied and proud that the new management was leading this operation.
"I know citizens are not satisfied with the depth of the reforms, but this is a decisive beginning. The system must be united in the fight against crime," Sekulović stressed.
Montenegrin police arrested Slobodan Kascelan on Wednesday, believed to be one of the leaders of the Kavac clan, one of the two criminal clans in Montenegro. Several more people were arrested during the police operation.
Kašćelan was questioned in the special state prosecutor's office, and a 72-hour police detention was ordered against him and the other detainees. /ibna