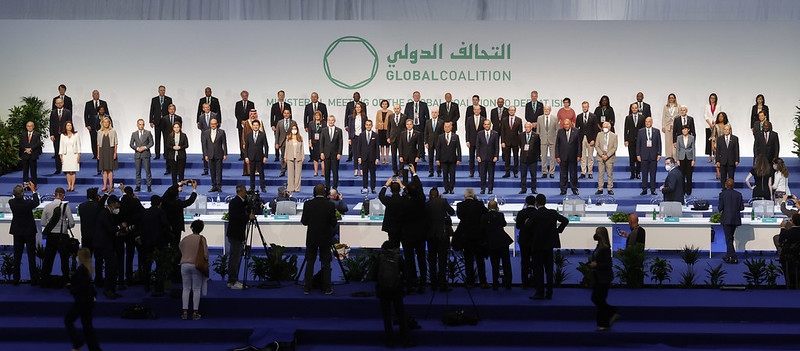 The Deputy Prime Minister of Montenegro, Dritan Abazović, spoke at the conference of the international ministerial conference of the member states of the Global Coalition for Victory over ISIS, which is being held today in Rome.
"We are a small and peaceful country and we may not be able to make a great contribution to global peace, but we want to reiterate the most important message we as a country want to send to the rest of the world – Montenegro is a reliable and honest partner who will use all available means to fight to preserve the universal values ​​of our civilization", the Deputy Prime Minister of Montenegro emphasized in his speech.
Abazović expressed Montenegro's full commitment to the Coalition's efforts and the fight against terrorism, radicalism and extremism in all its forms. In his presentation, the Deputy Prime Minister emphasized Montenegro's readiness to continue to actively contribute to the policy of the Global Coalition, in accordance with its capabilities.
The conference of the Global Coalition for Victory over ISIS was organized at the invitation of the Italian Minister of Foreign Affairs and International Cooperation Luigi Di Maya and the US Secretary of State Anthony Blinken, it is stated in the announcement of the Government of Montenegro
The conference, which was the first to be held in this format since the outbreak of the pandemic, focused on cooperation with Coalition partners and support for the stabilization and reconstruction of the affected areas in Syria and Iraq, as well as the suppression of ISIS remnants in the region.
The conference concluded that the Global Coalition for Victory over ISIS has proven to be a cohesive institution that has achieved notable successes through efforts in the military, politics, stabilization, messaging, financial and police services. Also, the principles of the future action of the Coalition were adopted in order to eliminate the remnants of ISIS in Syria and Iraq, as well as to stop the spread of their influence and its branches in Africa.