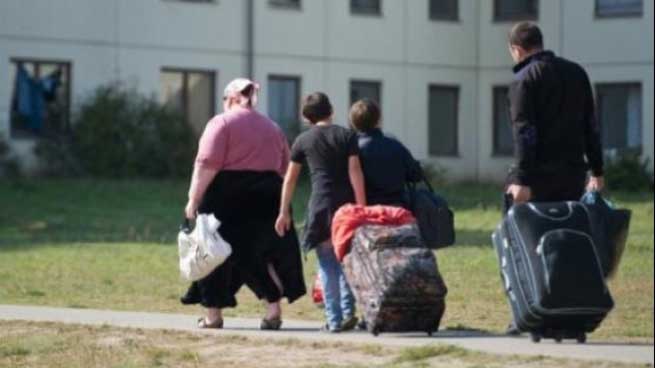 By Adnan Prekic – Podgorica
Montenegro is a transit country for immigrants from East, who are going to Western Europe. According to data that was released by the police, montenegrin territory as a transit country is commonly used by Kurds. The police has registered three directions for illegal transport of people and transits prices through Montenegro to some of the countries of Western Europe range from 3,500 to 4,000 euros per person.
Montenegrin police published a report on the assessment of the risk of serious and organized crime. In this document, entitled SOCTA, it is stated that Turkish citizens, with the help of carriers and taxi drivers from Montenegro, are arranging and organizing the smuggling of immigrants, mostly Kurds, who are smuggled through Montenegro for a price of 3,500 to 4,000 euros per person.
According to the same data, there are three main directions of transferring Kurds over the territory of Montenegro. The first one is by plane from Istanbul to Podgorica, and then with vehicles from Montenegro to Bosnia & Herzegovina. From there, according to police data, immigrants are being transported to Croatia, and then to Italy. The second direction is the air route Istanbul – Tirana or with buses from Istanbul – FYR Macedonia – Albania. Further immigrants are being smuggled with vehicles or taxis to Montenegro, over Ulcinj in the direction of Croatia, Slovenia, Italy. The third line of smuggling is from Albania via Montenegro to Serbia, a route to Austria, via Belgrade and Subotica.
According to police, apart from the Kurds, through Montenegro are also transferred immigrants from Pakistan, Algeria, Morocco, Afghanistan, Syria, Tunisia.
Police estimated that when crossing the border of Montenegro, in over 85 percent of registered cases immigrants are crossing outside the border crossing, mostly "green border" on the land, and less "blue border" of the sea, lake or river. In Montenegro immigrants enter on foot – through the mountain roads and trails to the first inhabited place, and then from Podgorica to the border with Bosnia & Herzegovina they are transported by local smugglers with private cars or taxis vehicles.
Based on this information the police concluded that the main goal of the majority of illegal immigrants, who are seeking asylum in Montenegro, will be to provide for themselves a few days of rest and raise money for their journey before they leave the territory of Montenegro to move forward in the direction of the European Union. Data collected in collaboration with the Directorate for Asylum Ministry of Interior of Montenegro for the period from 2011 to September 2013 show a worrying trend of growth in the number of asylum seekers. According to police figures, last year in Montenegro, only the first nine months, nearly a thousand Pakistanis sought asylum. That number has drastically increased compared to the full year of 2013, when approximately one hundred Pakistanis sought asylum. Second in the number of asylum seekers were Algerians followed by Moroccans, Afghans, Syrians and Tunisians.