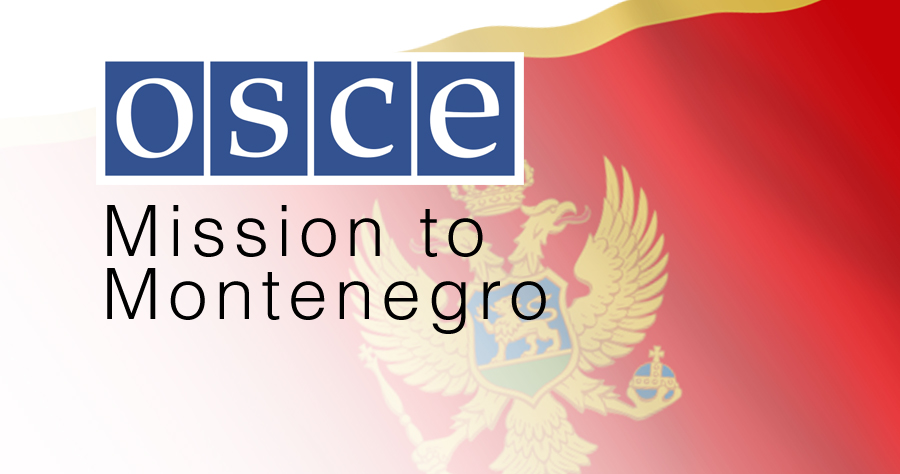 Montenegro's State Election Commission is better equipped to plan and analyse its work, was the conclusion of a two-day lessons learned workshop organized by the OSCE Mission to Montenegro for the Commission in Podgorica on 17 and 18 December 2019.
Some 25 participants from the State and Municipal Election Commissions discussed their work, identified opportunities for improvement and assessed their needs for 2020, in preparation for the parliamentary elections in autumn.
Đorđije Vukčević, Chair of the State Election Commission noted that the Commission is open to assess mistakes made and ready to implement necessary changes to improve its work. "The State Election Commission and the Mission are working to develop strategies on voter education, gender equality, and persons with disabilities. Work is also underway to develop a logo to enhance the Commission's visibility," Vukčević said.
Siv-Katrine Leirtroe, Deputy Head of Mission said that as Montenegro moves towards parliamentary elections, the Mission would continue to provide tailored assistance to the Commission to improve its transparency, integrity, impartiality and accountability. "These are the essential foundations of your work and will serve to earn the trust and confidence of citizens, that the election process is free and fair," Leirtroe said.
"Commissioners and staff play a key role in the successful administration of elections in Montenegro. Roles that are vital in ensuring that every voter has complete confidence that their vote is secret, and is properly counted," Leirtroe pointed out.
Darko Brajović, National Programme Officer, noted that in 2019, the Mission provided technical assistance by organizing five workshops, facilitating study visits to Croatia and Slovenia, and enabling commission members to participate in the European Election Officials Annual Conference in Slovenia. The Mission also donated software developed to process electoral data and installed specialized IT equipment. "With the Mission's support, the Commission developed an election operational plan, which I anticipate will be adopted and implemented for the 2020 elections", Brajović said.
The OSCE Mission to Montenegro, in a statement, emphasized that it remains committed to working with the State Election Commission to improve its professional work, transparency and public trust and improve its co-operation with the electoral bodies in the region./ibna