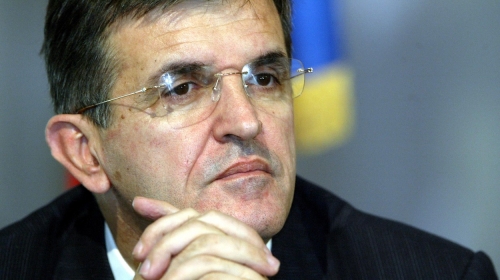 Podgorica, March 20, 2015/ Independent Balkan News Agency
By Adnan Prekic
Referring to insider information from the Swiss bank HSBC, International Center for Investigative Journalism and Montenegrin non governmental organization MANS announced that Svetozar Marovic, vice president of the ruling Democratic Party of Socialists, was found to have on his account in a Swiss bank in 2006 and 2007 USD 3.8 million. The prosecution has already launched an investigation and through international cooperation requested verification of Marovic's family bank account.
Svetozar Marovic denied having money in an account in Switzerland. Marovic is a vice president of the strongest political party and one of the key politicians of the Montenegrin leadership. During the period which the existence of cash in his account is mentioned, Marovic was president of the state union of Serbia and Montenegro.
Special prosecutor Djurdjina Ivanovic has sent a request to the Swiss judicial authorities for providing legal assistance in the investigation of secret accounts that Marovic's family might have in the branch office of HSBC, in which seven years ago there were USD 3.8 million. Nongovernmental organization MANS and the International Center for Investigative Journalism announced that Marovic's wife had USD 3.8 million in HSBC in 2006 and 2007.  At the facsimile it can be seen that account was opened in February 1998, and that Svetozar Marovic and his son Milos had access to the account.
Documents from the Swiss bank HSBC contain information on more than 80 customer accounts from the former Yugoslavia. Family Marovic is not the only one from Montenegro who had secret accounts in a Swiss bank.
Even though Marovice's legal representative denied existence of the account in the Swiss bank, the International Centre for Investigative Journalism remind us that the documents were received from a former employee of the Bank Herva Falciano who handed the document to the French authorities. The French police have already submitted these documents to some police forces of the European countries, which is why there is no need to doubt about their credibility.
Marovic's case comes directly before the party congress. Marovic and his family have previously been the subjects of interest of Montenegrin prosecution. Marovic's brother and some of their closest associates have been accused of corruption in the "Zavala" affair.