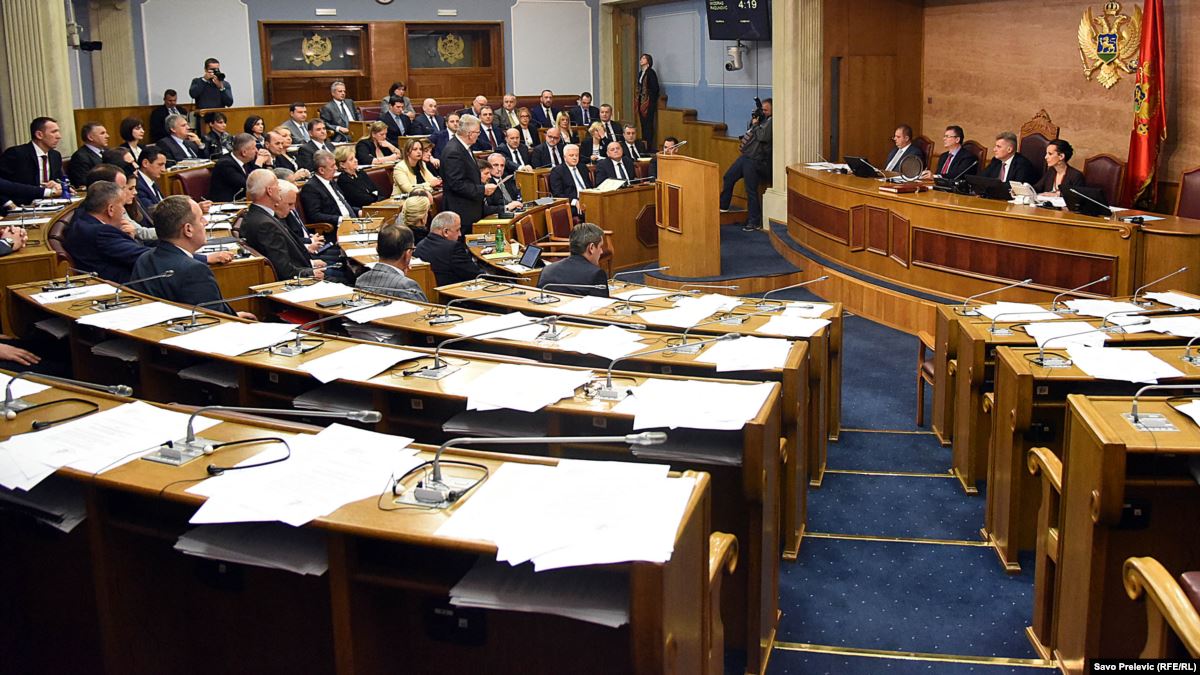 Members of the Montenegro Parliament are discussing the Proposal of the state Defense Strategy, which states that the danger of a military threat in Montenegro is significantly reduced because of the country's integration into NATO and the reduction of military assets in the region, but that in the future it should not be ignored.
Opposition Democratic Front (DF) MP Strahinja Bulajić said that the real intention and goal of the strategy is to "transform the territory of Montenegro into a polygon for further NATO actions towards Serbia and Russia".
"I do not know why Montenegro would be a polygon for acting towards Serbia when NATO is already in Kosovo. I believe that it would be much easier to use Kosovo as a polygon, they can do it from Hungary, Romania… I believe that such a story can serve for political goals, but I think it is not serious, because Montenegro has never been and will not be the enemy of Serbia," ruling Democratic Party of Socialists (DPS) MP, Predrag Sekulić, replied.
Milun Zogovic (DF) pointed out that the Strategy is the best confirmation of the stumbling of official Montenegro.
"This is the most common phraseological "shell" in Brussels, which, as the sole argument, is dominated by the language of the beat and power. This "smoke curtain" aims to conceal and relativize the joint criminal enterprise of Tirana, Priština and official Podgorica, directed against the Orthodox people, support of the NATO Pact," said Zogović.
His party counterpart, Jovan Vučurović, said that the authorities in Montenegro are puppets and receive orders from NATO, and so that this document is not a Defence Strategy, but something that was written "in one of the offices in Brussels and ordered by the Government to adopt and implement it ".
The defence strategy, he said, serves to obscure the reality in Montenegro and create an image that nothing can be done without the NATO pact in the region or in the world.
Independent MP Neđeljko Rudović asked whether Montenegro is a sufficiently homogenous and compact society, which has the capacity to suppress or prevent threats from terrorism and the like.
"It could be that, while we are holding each other's necks, someone has much more room for manoeuvring to plan, organize, prepare and execute such threats, from cyber to terrorist attacks," Rudović said.
Defense Minister Predrag Bošković said that the document is a revision of the 2008 Strategy since significant changes have taken place in the geostrategic security environment, which have affected the defence policy of Montenegro.
Stating that admission to NATO represents a historical moment and a milestone when it comes to the concept of defence of Montenegro, the minister said that with full membership Montenegro assumed certain responsibilities.
DPS MP Obrad-Mišo Stanišić assessed that the adoption of the strategy creates the conditions for further development of the defence system and realizes another important step towards full harmonization of the overall strategic and normative framework in this area, which began after Montenegro became a full member of NATO alliance./ibna