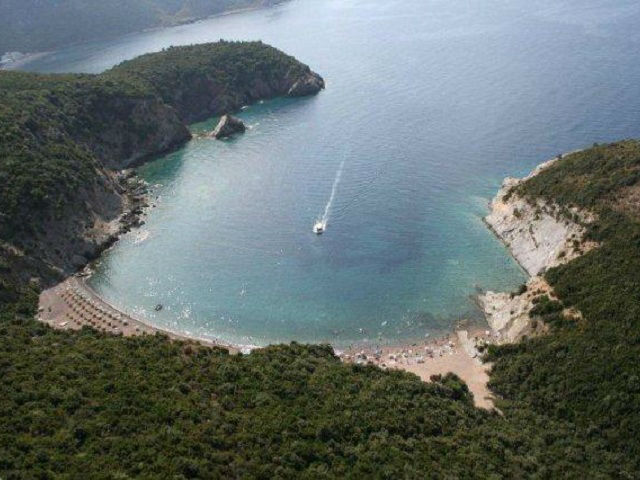 By Adnan Prekic – Podgorica
The investment of the Royal Group from the United Arab Emirates in a large tourist complex in Montenegro is still under question. The two parties of the ruling coalition still can not agree on the conditions needed to be offered to investors from the United Arab Emirates. There is not consensus about the price which Royal group should pay for an exclusive beach on the Montenegrin coast and its hinterland. The investment for building a hotel complex is estimated at around EUR 300 million.
Although without the consent of the governing party, the lease and sale of land in one of the most attractive locations on the coast will soon be in front of the MPs of the Montenegrin Parliament. The Social Democratic Party, the smaller member of the ruling coalition, is seeking better conditions for the government than those offered by investors from the United Arab Emirates. The Democratic Party of Socialists, the majority coalition member, has accepted the terms that were offered, explaining that the price of land should not be a problem, taking into consideration the scope of the investment.
Arab investors have for the purchase of land offered EUR 21 million and a lease for 90 years. The proposed contract implies that they receive the entire complex in lease, and that it will be a closed club hotel, where only club members will be allowed to enter. It is estimated that the investor will lease the beach for a year on average pay around 100,000 euros.
Investors from the United Arab Emirates have announced an investment of EUR 300 million. With this amount of money they plan to build a hotel with 100 rooms, 30 spa villas, a small port for yachts and many other facilities. The new hotel would employ at least 300 people. It is planned that the entire investment be managed by the renowned Jumeirah Group based in Dubai. The company manages a number of luxury hotels, including the Burj Al Arab in Dubai. Jumeirah Hotels & Resorts Group is considered one of the most luxurious and innovative in the world. They own many hotels in world capitals: Dubai, Abu Dhabi, Baku, London, Kuwait, Maldives, Shanghai, Mallorca, Frankfurt, Istanbul, Rome. All hotels are ranked from 5 to 7 stars.
The location – Queen's Beach Dubovica (photo), where they plann to construct the luxury hotel is one of the most exclusive locations on the Montenegrin coast. Located in the bay of the Adriatic Sea, this beach is an untouched part of nature in the Mediterranean.