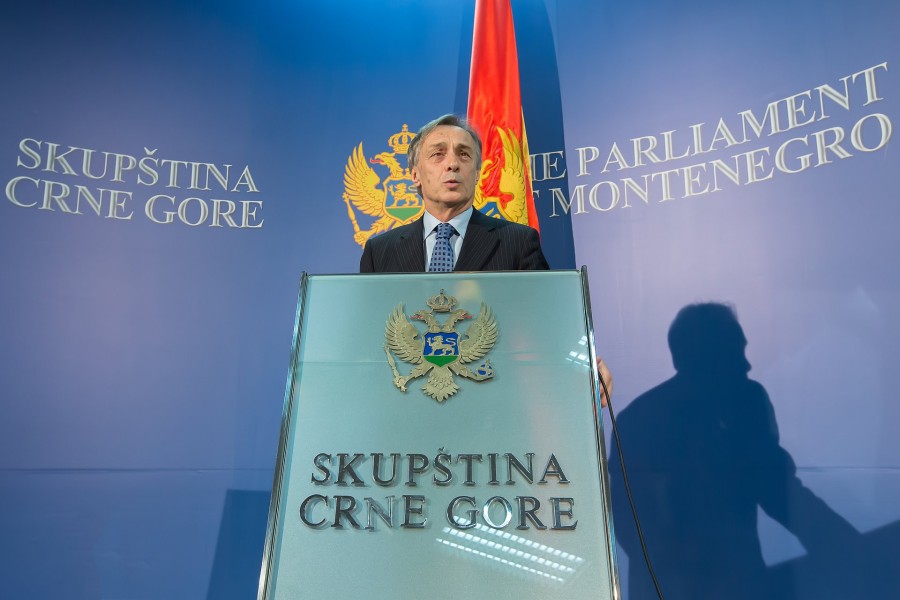 By Adnan Prekic – Podgorica
After the defeat in the local elections in May this year and failed attempts of forming the government in Podgorica with a smaller member of the ruling coalition, opposition parties in Montenegro are preparing a new way of organising. Opposition parties claim that this year European Commission report is full of criticism with clear warnings. Opposition leader Miodrag Lekic said that all options of action are open, even radical ones, in terms of democratic legality.
Montenegrin citizens do not feel any improvement of living conditions, whereas in the society is not respected basic democratic principles of public accountability and the rule of law, says the leader of Montenegrin opposition Miodrag Lekic (in the photo). Lekic, who is the leader of a political coalition "Democratic Front", in an interview with agency MINA said that the reaction of the opposition over that matter will be harsh, but in terms of democratic legality. Miodrag Lekic believes that the European Commission report, though written in diplomatic language is quite critical with clear warnings. A reminder of the possibility of the suspension of the negotiations in the absence of results in the fight against corruption and organized crime Brussels has sent a clear message, believes Lekic.
Some opposition representatives have previously called for street protests but official initiative for such action does not yet exist. Opposition political parties have in the past boycotted several times the work of parliament, but they always returned to the parliamentary benches. The great dilemma is whether the European Union would support street protests. Ambassador of the European Union in Podgorica, Mitja Drobnic, repeated several times that the boycott of Parliament is not the way to solve problems.
The new EU report on Montenegro will likely be more citical than previous ones, stressing the need for judicial reforms and guarantees of media freedom. The European Commission concluded that the country continues to sufficiently meet the political criteria, made further progress in establishing a functioning market economy and has improved its ability to take on the obligations of EU membership. EU will note modest progress in Montenegro's membership negotiations – but not in some key areas, such as the judiciary and the fight against organized crime and corruption.