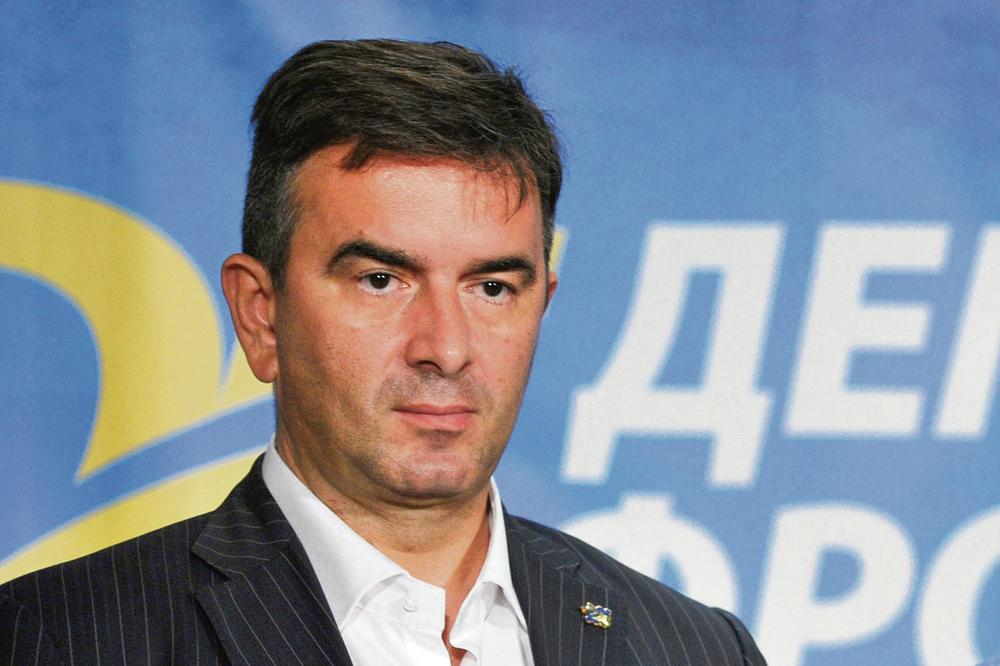 Nebojša Medojević, one of the leaders of the Montenegrin Democratic Front, sent a letter to NATO Secretary General Jens Stoltenberg claiming that officers and soldiers in the Montenegrin Army are being persecuted for their religious beliefs.
"As you are probably familiar with in Montenegro, peaceful and dignified protests by Montenegrin citizens have been going on for months, organized by the only canonical Orthodox Church against the Freedom of Religion Law, adopted by the ruling majority, without agreement with the Church. This law is considered by the Church and the entire opposition to be discriminatory and unconstitutional because it threatens the constitutionally defined principles of separation of Church and religious organizations from the state and the freedom of religion, inviolability of property, legal certainty, prohibition of retroactive effect", Medojević claims.
He argues that the fact that the Ministry of Defence and the Army of Montenegro are heavily involved in the debate over the Law governing freedom of religion should be a concern for NATO as this characteristic of totalitarian undemocratic regimes, military juntas, dictatorships and cause great resentment among the citizens.
"Thus, the Chief of the General Staff of the Montenegrin Army, General Dragutin Dakić, publicly addressed an open threat to members of the Army because of their religious commitment and civic need to express their opinion on the Law, along with hundreds of thousands of their fellow citizens. 'There is no place in the Montenegrin Army for anyone who thinks that they should defend the Church from the Law, because soldiers are expected to defend the state in accordance with the laws and the Constitution', said Chief of the General Staff of the Montenegrin Army, Dragutin Dakić. Montenegro has been in a deep and severe political crisis for many years, which has led to a loss of citizens' confidence in the institutions of the system and has significantly destabilized the country. Due to the politically motivated persecution of the DF, the Parliament of Montenegro is not functioning to its full capacity, which has had a particularly negative impact on the constitutional mechanisms of external control in the field of defence and security through the Committee on Defence and Security, in which representatives of the DF have not been participating for many years", Medojević writes to Stoltenberg.
Medojević further expresses his hope in the letter that NATO would properly assess the risks to the stability of strengthening the totalitarian tendencies in the country's leadership by the current regime and use the mechanisms at its disposal to send a clear message to the authorities in Montenegro that NATO has very clear commitments with regard to strengthening democracy, the rule of law and respect for fundamental human rights.
"The lack of political dialogue on the solution to the crisis has put the electoral process at risk, and now the crisis has escalated over the regime's attack on the Serbian Orthodox Church. As a PzP leader, and member of IDU and ECR, I repeatedly warned about the possibility of serious destabilization of the state due to the lack of political will of the regime to resolve open issues through dialogue and political means and the increasingly visible totalitarian trends and tendencies that may lead to conflict with unprecedented consequences. The police, the military, the security services, in democratic states, do not solve political problems and differences with respect to some legal solutions. As a NATO member state, Montenegro must reject totalitarian mechanisms and practices, and adopt democratic and political methods for resolving crises',' Medojević concludes./ibna