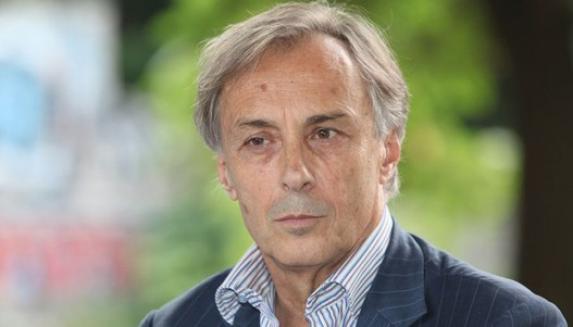 Podgorica, March 18, 2015/ Independent Balkan News Agency
By Adnan Prekic
Miodrag Lekic former leader of the strongest opposition group "Democratic Front", has announced the formation of a new political entity which will be called "Demos", an abbreviation of the Democratic Alliance. After the "Democratic Front" has failed to secure approval for his own vision of opposition activity, Lekic decided to form a new political party. This is the fifth political party that has been established after a series of conflicts in the opposition ranks, which have occured over the last 6 months.
As it was expected, Miodrag Lekic, a former leader of the "Democratic Front", announced the formation of a new political entity. Lekic said that the party will advocate for Montenegro as a legal state, a state of economic prosperity and substantial changes in the country. He said that it will contribute to the idea of uniting the opposition as far as it is possible.
Lekic added that at present he cannot reveal who he will join in the newly formed party. Several high officials of the Democratic Front have already unofficially declared such intent. However, none of them has of yet confirmed that they will join Lekic. He said that he had offers to going to a Western European country, but he decided to continue the engagement in Montenegro.
Disagreements in the opposition have occured at a moment the coalition of the two parties that form the government came to crisis. Relations within the ruling coalition between the Democratic Party of Socialists and Social Democrats had never been worse. It was the leader of the Social Democrat Ranko Krivokapic who said that the expectation of invitation for NATO membership is the only reason for maintaining the coalition. Precisely, obtaining or failure to receive an invitation to join NATO could be a signal for new elections. Many analysts believe that parliamentary elections by the end of the year are quite certain.
Political coalition "Democratic Front" had made a huge success in the parliamentary elections of 2012 and became the strongest opposition political structure. The main reason for their success was the arrival of Miodrag Lekic at the head of the political groups. Lekic, a former Minister of Foreign Affairs of Montenegro and the Ambassador of Italy, was the most popular politician and with insignificant difference has lost the presidential election from Filip Vujanovic. Lekic's aim was for the "Democratic Front" to grow into a homogeneous political party.