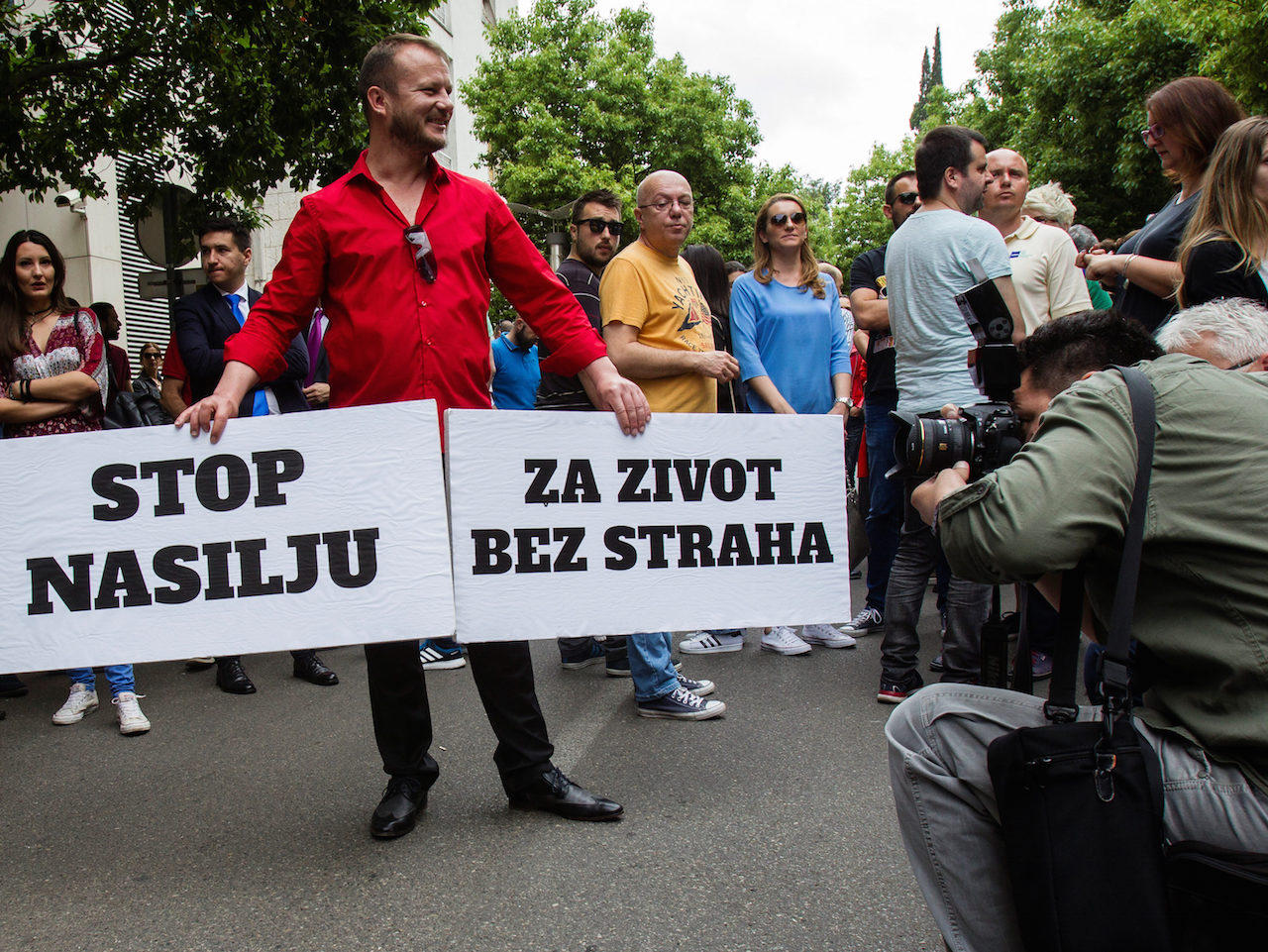 Montenegro state TV staffers are still under governmental pressure about what they will report, who will report news and how they will do it.
On Thursday, they Montenegrin journalists, media associations and NGOs will protest in Podgorica against the "tremendous political pressure" all of them are under since, "The inappropriate political influence of government on the RTCG Council and the editorial board has created an atmosphere in which it has been difficult for reporters and editors to do their jobs professionally", the Montenegrin Journalists Association said on Wednesday.
Media associations say that the proposed dismissal of public broadcaster RTCG's director Andrijana Kadija and members of the editorial team show a clear political intent by Milo Djukanovic's leadership to influence the independence of the public broadcaster.
According to Montenegro's media organisation the Media Center, Djukanovic aims at regaining full control of the media content. Media people had fought tooth and nail to distance themselves from the governmental influence and report news as objectively as possible.
Media Center notes that the political pressure by "the ruling party on the national public broadcaster began in March, when two members of the managing council who came from NGOs were replaced by two believed to be close to the ruling party, aimed at putting RTCG back under political control", balkaninsight.com reads…. / IBNA
Main Photo (File): From a recent protest in Podgorica during which journalists rallied for more protection of their field by the government and freedom of speech, after Olivera Lakic's gun attack