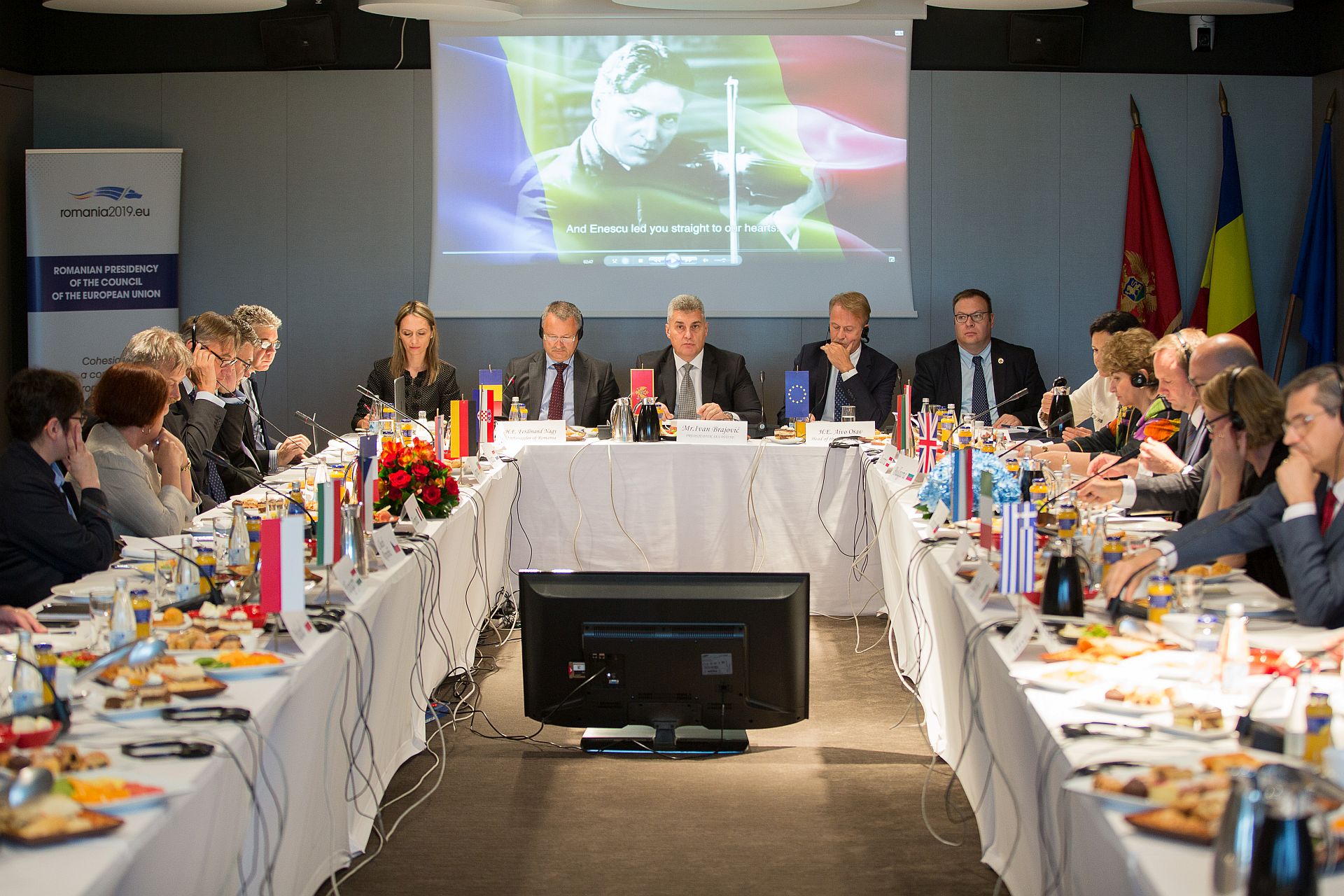 Ambassador of Romania to Montenegro, Ferdinand Nagy, said on the meeting of the Ambassadors of the EU Member States with the President of the Montenegro Parliament, Ivan Brajović, that the desire of Montenegro is to become part of the EU family.
He pointed out that member states could only achieve peace and well-being in Europe if they acted together.
"We want an EU that is powerful, united, cohesive, functioning in such a way that no city or region is neglected. In short, a better life for everybody. The European Parliament will definitely contribute to the European future, just like the Montenegrin parliament does for the future of your country. Parliaments are the most democratic institutions everywhere in the world, they have to be the hubs where positive laws are adopted. Therefore, it is very important that we have all decision-making bodies established", said Nagy.
When it comes to the enlargement, the Montenegrin Parliament plays a crucial role, Nagy points out.
The results of elections to the European Parliament, enlargement policy, as well as about the current affairs in Montenegro and the progress it had made in the negotiation process were discussed on the meeting.
Ivan Brajović said that thanks to the achieved results, Montenegro is standing first in line for the EU membership, and it's definitely not bothering about the deadlines. He pointed out that the membership of Western Balkan countries was a prerequisite of a stable, peaceful and prosperous Europe. Emphasizing its special features and stressing the achieved results, Brajović said that Montenegro could only make the European community richer.
"I am sure you will agree that we have proved to be part of the European system of values with our commitment and behaviour", Brajović said.
He particularly stressed that all members of the parliament assumed equal responsibility for the efficient functioning of the government.
"I've said so many times – functionality of the Parliament and the quality of the parliament's work does not hinge on its position alone. All MPs share equal responsibility for the exercise of all the competences of the Parliament. I firmly believe that the opposition will show the maturity and readiness so that we can all create a better electoral environment and even better electoral legislation", Brajović said.
Brajović also said that Montenegro didn't count on any benefits or shortcuts in achieving its ultimate objectives.
"What we expect however is objective consideration of the achieved results and the current circumstances. Key European policy must not be brought to bureaucratic repetition: standards have to be met. Every specificity must be identified and recognized and assistance in meeting the criteria is required. First and foremost, the EU is an idea that requires vision and promotes communion. Therefore, those political forces in the WB which are truly European deserve unequivocal support", Brajović said./ibna