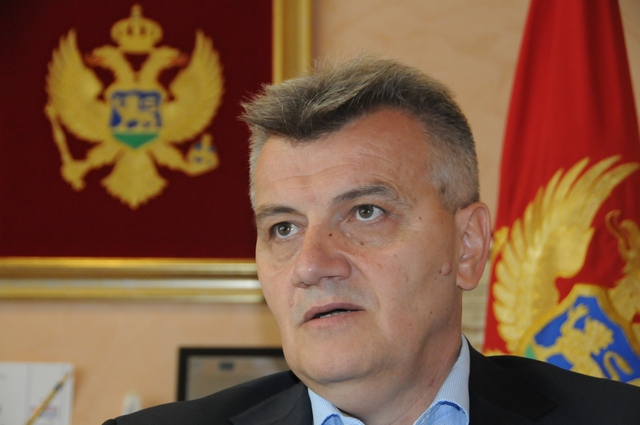 By Adnan Prekic – Podgorica
After the resignation of the director of the hospital and the head of the maternity ward where the tragedy occurred, came the resignation of Health Minister, Miodrag Radunovic (photo). Due to the consequences of infection five newborns were transported to the Clinical Center of Montenegro. One baby died, while the other four babies are still being treated.
Montenegrin authorities have closed the maternity clinic where the infection occurred. The health status of three of the babies who are infected with the virus is stable, and one is critical condition.
In his resignation, which he read on the central news program of the national television, Radunovic said: "Unfortunately, babies also die in the most developed countries with top medical care and developed democracy. But, in these societies, the reason cannot be a failure from the part of the system. And that has to be our lesson: This happens only in the countries which have established a system in which something like this is possible. That is why I resign.
I believe it is clear that one who was not informed about the events in the Bijelo Polje's hospital cannot be held accountable. But, it is also clear that I am objectively responsible as I was at the top of the heath chain, part of which failed and resulted in a situation where it was made possible for the Health Minister to not have been informed about the infection that had been raging for days in the fourth biggest municipality of Montenegro, when the population is taken into account.
In a situation like this, the minister himself is the least important, especially the one who from the very beginning has had no doubt that, no matter what he did, after this he cannot be minister any longer", Radunovic said.
Due to the infection in a maternity hospital in Bijelo Polje the prosecution has opened an investigation. The Supreme Public Prosecutor's Office initiated an investigation in the case of infection of newborns in a maternity clinic in Bijelo Polje, on the north of Montenegro. Supreme State Prosecutor, Ivica Stankovic said that they have initiated a process of exhumation of the deceased baby in order to identify some of the facts in this case. Two experts are engaged as the witnesses, one of who is a forensic doctor and the other a pathologist.