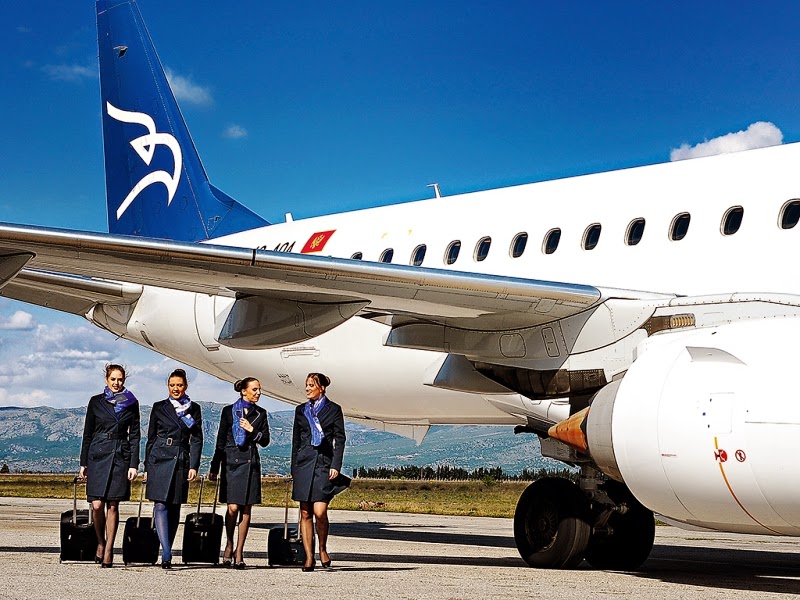 Podgorica, January 27, 2015/ Independent Balkan News Agency
By Adnan Prekic
The government of Montenegro has in the privatisation plan for 2015 announced the sale of the national airline. If there are interested investors the government is ready to sell 49% of the Montenegrin Airlines. Although the airline is an important segment of the tourist industry of Montenegro, for many years Montenegro Airlines have been registering losses.
The proposal of the Ministry of Transport and Maritime Affairs of Montenegro to the government spoke of selling less than 50 percent of the national airline. The upcoming privatisation will mainly depend on the interest of investors.
The privatisation of Montenegrin Airlines is an attempt to ensure investments, which will contribute to further development, improvement and operations of airline company. One of the purposes of privatisation is the encouragement of tourism and economy of Montenegro.
The national airline company Montenegro-airlines in 2013 had a total of  EUR 68 million deficit. Report of the audit firm showed that the debt of the national air carrier are several times larger than it had previously been portrayed by its leadership. Montenegro Airlines debt is greater than the value of the company. At the end of 2013 the debt of the national airlines amounted to EUR 41.8 million. If one adds long-term liabilities – loans for the purchase of aircraft and other, this joint-stock company has a debt of over EUR 68 million.
With a fleet of six aircrafts, the national carrier in 2013 managed to increase its revenue by 12.74 percent, but it still recorded a loss of EUR 3.8 million at the end of the year. Montenegro Airlines has a fleet of three Embraer 195 aircraft with a capacity of 116 seats and three Fokker 100 aircraft with a capacity of 108 seats.
The government of Montenegro is planning to find a strategic partner for the national airline, but several negotiations with major world airlines fell through.
The Montenegrin government was planning to privatise the company since last year, but there was no offers to indicate the need for announcing the tender. The government does not think about selling the two Montenegrin airports. As announced by the government, the airports are in the plan for some form of public-private partnerships. In this way, they will try to find an investor who would develop the airports, its operations and attract new airline companies.