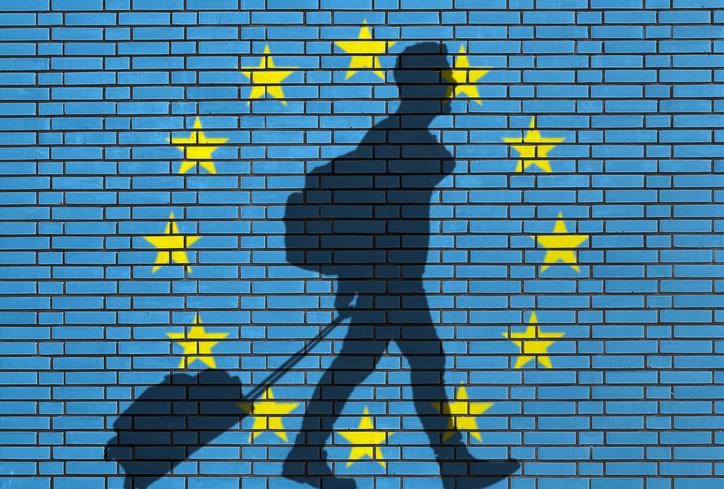 Holders of Montenegrin passports who have been entitled to travel to Schengen countries without visas will have to ask for permission to enter European zone without border controls, starting from 2021.
Deputy editor-in-chief of SchengenVisaInfo, Granit Sadiku, says that travel permission, known as ETIAS, will apply in countries whose citizens will be allowed to travel to Schengen zone, starting from 1 January 2021, CDM reports.
"ETIAS is an online scheme whose main goal is to follow the visitors and allow entrance only to those who meet the requirements established by visa-free agreements with third countries", Mr Sadiku says.
The permission will enable its holder to travel to within the Schengen area.
The scheme was supposed to enter into force in January 2020, but the EU decided to delay the decision so that EU-LISA can have enough time to establish the system.
Following the conclusion of the agreements on visa reliefs and readmission between Montenegro and the EU, visa liberalization for Montenegrin citizens came into force on 19 December 2009.
Sadiku stresses that ETIAS will refer to citizens of the third visa-free countries, including Montenegro, and reminds that EU has been planning to establish that system since 2016, with the aim of increasing the safety of its citizens.
When ETIAS comes into force, every passenger who intends to enter some Schengen country will have to submit a travel application.
"For the first six months, ETIAS is optional, while after that it will be mandatory. Montenegrin people must have a stable Internet connection and enough funds to pay the fee (€7)", Sadiku says.
Sadiku explained that a special website for the application will be established.
"There are many sites claiming to be the official web presentation of ETIAS. But they are actually fake", he warns.
The application form contains simple questions – first and last name of the applicant, date and place of birth, sex, data about the passport and citizenship, e-address and phone number.
Before submitting, candidates aged between 18 and 70, must pay the fee.
"Once the passenger clicks to submit the application, his/her application will be checked in the EU database. If the systems containing data don't find any irregularities concerning the applicant, ETIAS will be confirmed in a matter of minutes", Sadiku says.
"Every passenger whose application has been rejected has 96 hours to lodge a complaint, the processing of which might take a month. If the applicant is rejected again – he/she will have to submit the application for a regular Schengen visa", Sadiku points out./ibna