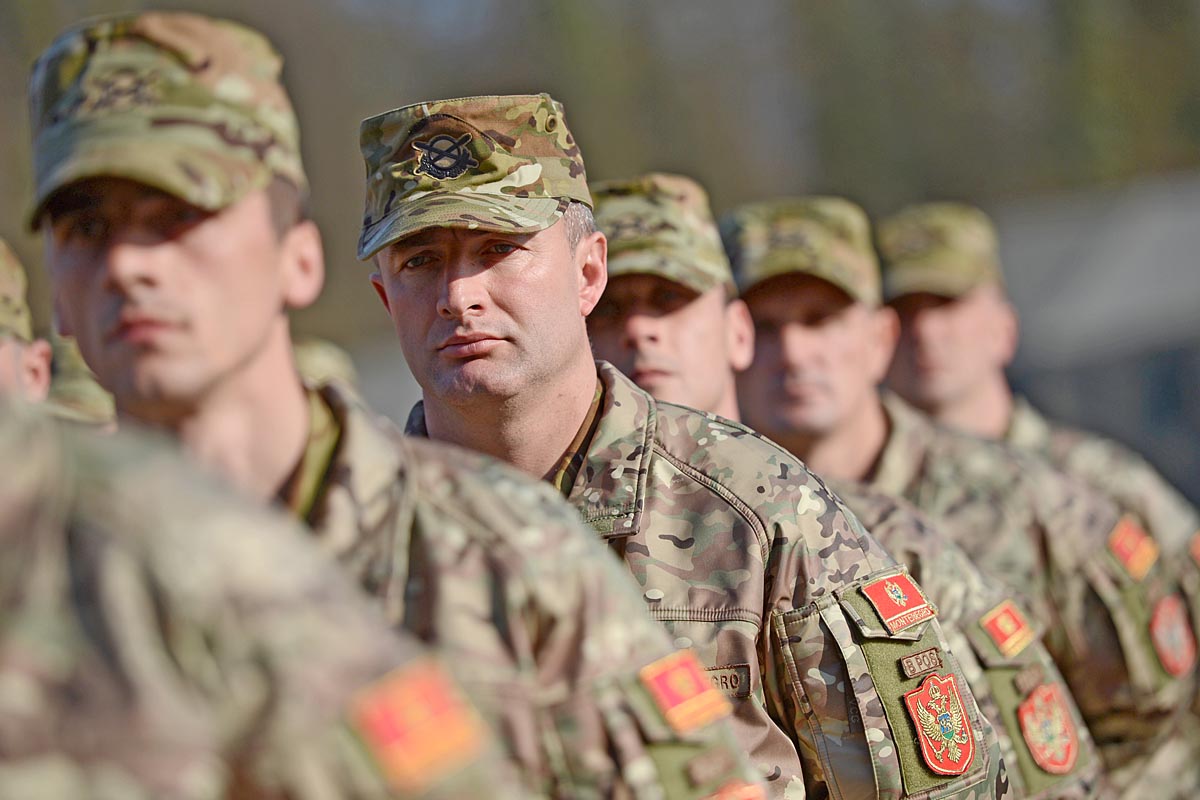 By Adnan Prekic – Podgorica
The tenth infantry regime of the montenegrin army has been deployed in Afghanistan, in the ISAF peace mission. Specifically, montenegrin soldiers for more than four years have been participating in military operations in Afghanistan. In the process of joining NATO, one of the areas in which Montenegro has always been good at is emphasizing its participation in military operations. As a recognition to this, came the confirmation from the NATO Commission that the montenegrin army infantry is fully compliant with the standards of NATO. Chief of Staff of the Regional Command "North", Brigadier General Harold Ghent, praised previous engagements of the army of Montenegro in the ISAF mission in Afghanistan.
The Ministry of Defence of Montenegro believe that the permanent participation  of Montenegrin soldiers in the military mission in Afghanistan, is evidence that the Montenegrin soldiers are on par with members of the armed forces of developed countries, capable to implement complex and demanding tasks. The participation of soldiers from Montenegro is interpreted as an aid in the efforts of the international community to establish and maintain peace at a global level.
National limitations for the use of force in ISAF operations envisages that the montenegrin soldiers can leave the base only on arrival and departure from the mission and once a month when all members of the contingent have the obligation to  go on training grounds outside the base and practice shooting.
At the recent NATO summit in Cardiff, prime minister Milo Djukanovic expressed his satisfaction with the assessment of the contribution of Montenegro to global stability. He then announced that Montenegro was recognized for its involvement in the ISAF mission and commitment to regional initiatives. The Montenegrin prime minister also said that Montenegro is ready for further participation in peacekeeping operations.
The participation on Montenegro in peacekeeping operations serves as an important trump card in negotiations on accession to NATO. Leaders of NATO member countries have agreed to open intensified and focused discussions on Montenegro's candidacy for membership. From the NATO summit in Wales it was announced that by the end of 2015 it will be made known whether Montenegro will get an invitation to join the alliance.
The montenegrin army has a long tradition of peacekeeping operations. Montenegrins have helped preserve peace on the island of Crete in 1897.