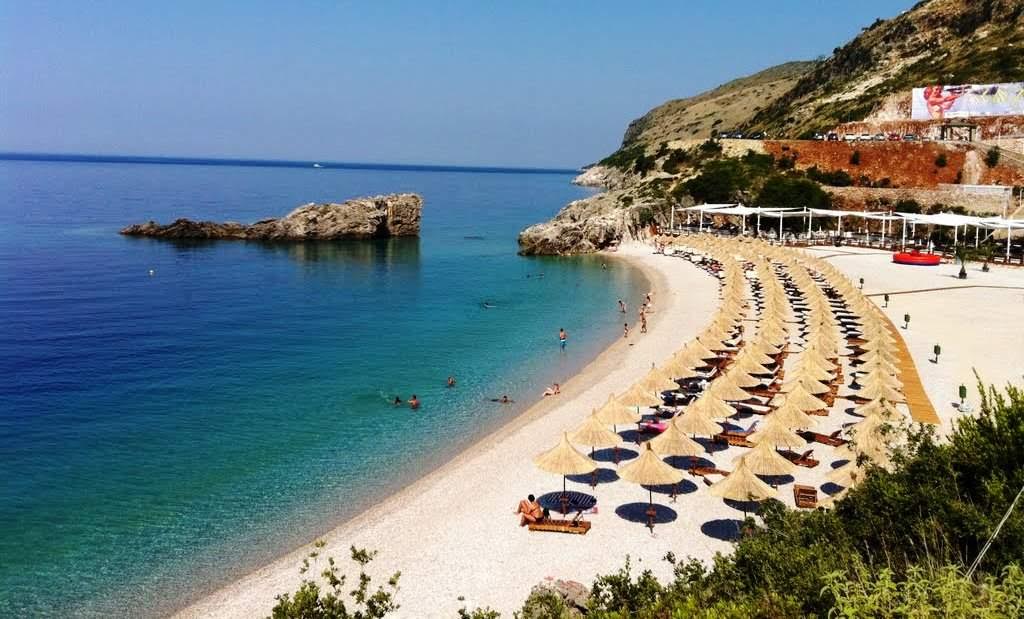 This year, Albanian beaches have a very good quality.  This was the finding of the National Environment Agency, while publishing a report on the preliminary monitoring of the quality of water on the sea coast for 2017.
"The Agency has monitored 102 points along the coast and also monitored water in 20 beaches.  The analyses showed that the quality was good in around 99 monitoring points. So, we can say that holidaymakers will find a very good water quality on the beach", said the head of this agency, Julian Beqiri.
He adds that on the other hand, the cleanliness of sand in Albanian beaches is not that good.
So, the quality of water is very good in the beaches of Divjaka, Velipoja, Tale, Shengjin, Lalez Bay, Golem, Qerret, Spille, Orikum, Zvernec, Vlora, Dhermi, Himara, Qeparo, Borsh, Ksamil, Saranda, Seman, Durres and Palasa.  /balkaneu.com/