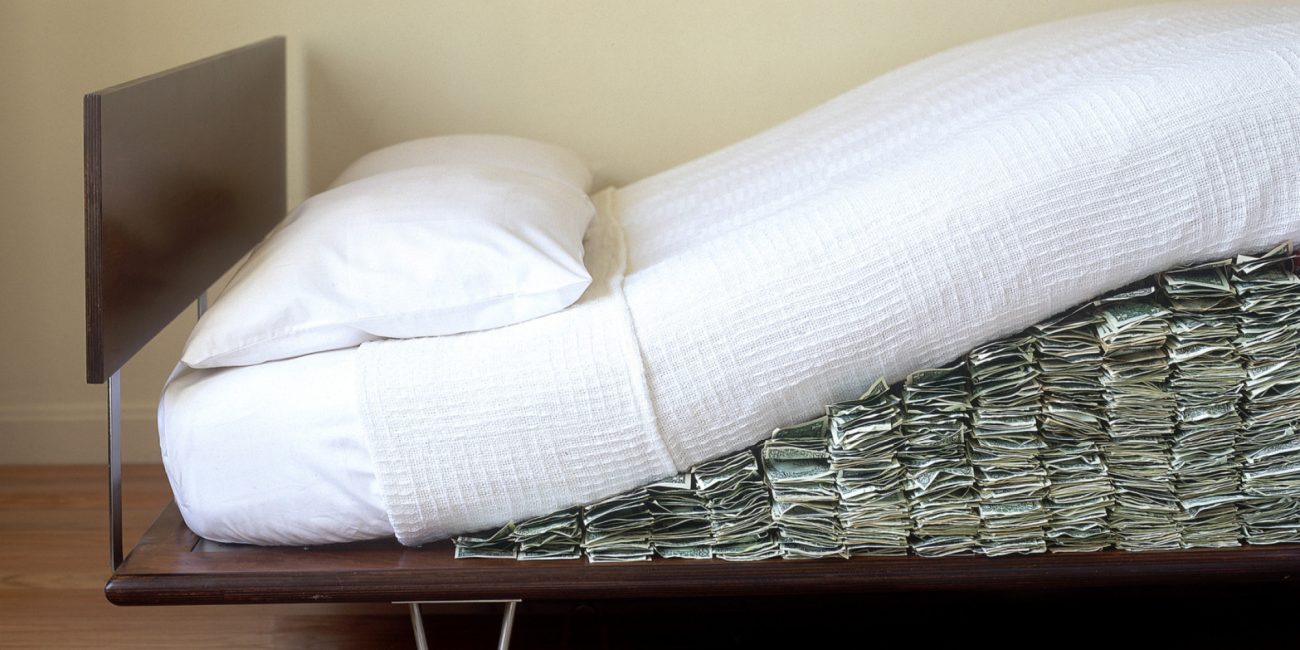 The returns of money that was staying "hidden" under the Greek mattresses are increasing. According to the figures, during the January-September 2019 period, the banknotes in circulation dropped by 6.6 billion euro, from 23.4 billion – 12% of GDP – to approximately 30 billion (16% of GDP) where it stood during the corresponding nine-month period of 2018.
According to Bank of Greece official data, part of these funds was directed towards the Greek banking system, contributing to the increase in deposits. Over the same period, private sector deposits increased by € 5.4 billion, of which € 4.7 billion came from households and the remaining € 700 million from businesses, resulting in total deposits amounting to 139.7 billion euros.
Households
The best performance of household deposits, accounting for 70% of total deposits, is attributed by the Bank of Greece to the steady strengthening of employment and real disposable income of households. The qualitative features show that it is mostly overnight deposits, that is, simple savings deposits, sight deposits and current accounts that make up for this surge. The preference of households to keep their deposits immediately liquidable continued, due to:
– the historically low interest rates and,
– the widespread use of electronic payments in everyday transactions.
The households' time deposits, while still offering satisfactory returns compared to their euro zone average, declined by 737 million euro during the January-September 2019 period.
According to the BoG data, the annual rate of change in household time deposits has been slowly decelerating since the second half of 2018, while since September 2019 it has fallen into a negative territory. The further reduction of the interest rate in time deposits contributed to their shrinkage during this period.
Businesses
Corporate deposits, which represent 14% of total deposits, declined by 167 million euros (or 0.8% compared to end of 2018) during the period under review, while their annual growth rate declined gradually during the year and stood at 3.7% in October 2019, significantly down compared to previous years.
In contrast to the household sector, the positive € 622-million net cash flow of bank financing to businesses over the same period benefited these deposits.
The decline in business deposits was mainly due to overnight deposits. However, the annual rate of change in these deposits remained positive and basically stable throughout the year at around 7.3%, in line with the stability of the ongoing economic recovery. /ibna