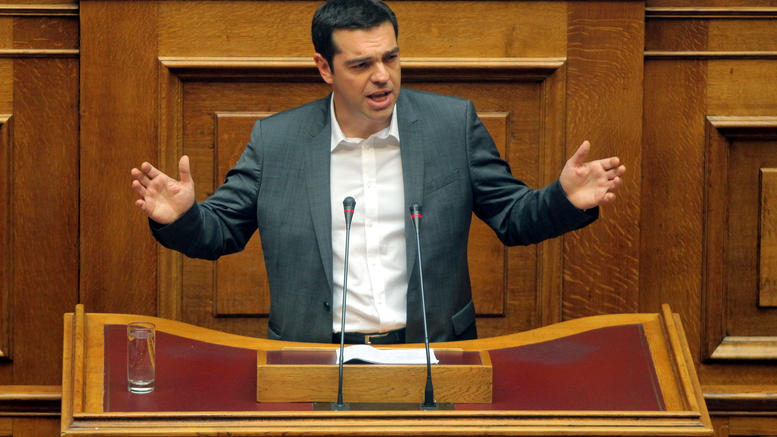 Athens, October 5, 2015/Independent Balkan News Agency
By Spiros Sideris
The prime minister's speech opens on Monday, at 19:30 pm, the reading of the programmatic statements of the government in the Plenary of the House, a process that will end Wednesday with the vote of confidence.
Alexis Tsipras is expected to give priority to the rapid implementation of the agreement, with a view to launch the discussion on the adjustment of debt, after the completion of the first assessment.
The prime minister will refer to all open issues of the Agreement, as well as the parallel program of SYRIZA, announced in Thessaloniki.
The policy statements are expected on the part of lenders, as they will reveal the fronts of the negotiation Athens will want to focus on, in its effort to alleviate the social consequences of the new Memorandum.
Speaking at the first meeting of the Parliamentary Group of SYRIZA, Saturday, Tsipras referred to the recapitalisation the banks, the settlement of red loans without jeopardising the first residence, the restoration of collective bargaining agreements and the non-application of the zero deficit clause in pension funds.
The arrival dates of the technical cadres and their leaders have not been decided yet, but they are expected in Athens in the coming weeks.
Shortly before the start of policy statements, the Eurogroup convenes in Luxembourg to assess the progress made so far in the implementation of the Memorandum and to validate the list with the prerequisite for the release of the pending first sub-tranche of EUR 2 billion.
In the New Democracy, Vangelis Meimarakis will meet on Monday at the office of the House, at 12:00 noon, with the three parliamentary representatives of the party, Kyriakos Mitsotakis, Adonis Georgiadis and Giannis Vroutsis.
The focus will be on the policy statements and the determination of the opposition tactics to be followed.