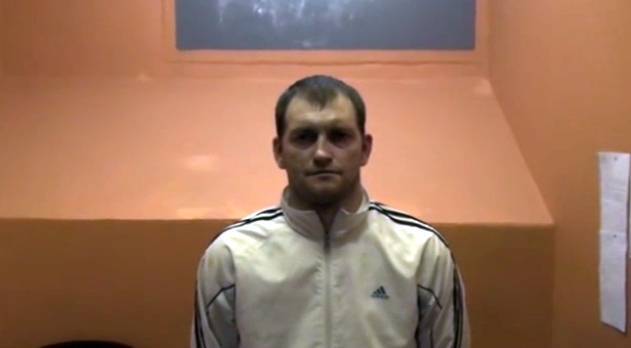 By Daniel Stroe – Bucharest
A Moldovan ethnic hit man wanted by the Romanian authorities in connection to a botched assassination a year ago in Bucharest has been extradited from Russia where he was apprehended last February, the Romanian police announced today.
Vitalie Proca is charged with shooting a Kalashnikov automatic rifle and a Makarov pistol at a 26 years old young man in Bucharest's Vitan district of Bucharest in November 2012, but the hit man apparently got the wrong target since he was after a businessman. The young man survived the severe wounds to the head and chest while the news shocked the country and marked the beginning of an ample investigation.
Though an experienced hit man, Proca got lost in Bucharest and turned on the wrong street and was finally confused by the registration number of the false target who happened to have the same termination as the businessman who was supposed to assassinate, investigators revealed.
After fleeing Romania, Proca was arrested in Russia in February 2013 following a warrant issued by Romania's General Prosecutor's Office. In August, a Romanian team of investigators flew to Moscow to interrogate Proca and start the extradition procedures in cooperation with the embassy in the Russian capital and Interpol.
Proca was also wanted for another failed assassination in London where the target was the Russian banker German Gorbuntsov who survived after being shot six times by the Moldovan hit man. The British police was later informed who the culprit is after the Romanian investigators, in close cooperation with the Moldovan police, identified Proca.
Proca's extradition is the first such procedure undergone from Russia to Romania. He was flown under police escort to Bucharest today.
Romanian investigators found out that Proca had been hired by the Mararu brothers, the leaders of the crime world in Piatra Neamt, a city in eastern Romania, to assassinate Puiu Mironescu, a businessman and a rival of the two brothers who are already under criminal investigation for commanding the assassination. Proca was paid about 30.000 Euros to commit the murder.
Romanian authorities pointed out the investigation had been one of the most difficult ever deployed since the victim, the wrong target, had no criminal record and offered no lead to the investigators. This finally came after police checked video surveillance footage and identified the car Proca used during his 11 days in Bucharest during which he monitored his victim.