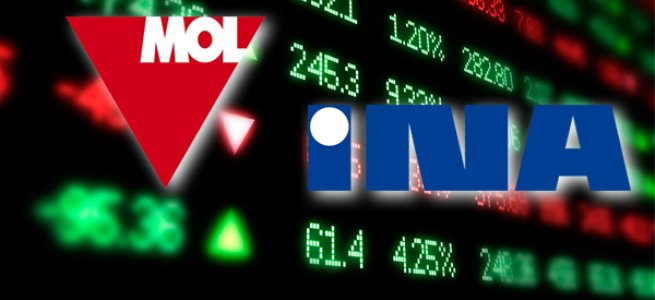 By Marija Avramovic – Zagreb
Croatian intention to arrange a loan for the purchase of INA shares from MOL and resolve misunderstandings about domestic oil companies, as Economy Minister Ivan Vrdoljak told Bloomberg, is supported by the EU and the U.S. so that Russia's Gazprom would not enter into the ownership structure of INA, according to Croatian radio and television (HRT).
Vrdoljak said on the eve of yesterday's goverment session that they had no solution for a loan that would be used to purchase MOL's stake in INA, but they're searching for it. He also said that in this case shares owned by MOL and up to 19% of Ina shares owned by the state could be used as collateral so in that case there is no need for a state guarantee.
The minister said that he defends the interests of the state and that all options are open.
Ljubo Jurcic, who served as economy minister at the time of the sale of the 25% of INA shares to MOL in 2003 is not sure which bank might want to manage the energy company when it comes to raising loans and warns that Law on INA privatisation is still effective.
Under this law, the government must at least quarterly inform Parliament about the ongoing privatization of INA, which so far has not been done.
MOL is asking for two to three billion euros for INA shares and Croatia, in the case of a successful financial closure, does not want to give more than 1.6 billion euros for the whole package, according to Vecernji daily.
If the negotiations with the Croatian government take a successful turn and Ina continues to operate according to market principles, it will in the long run create growth and increase value to shareholders. But if negotiations fail and Croatian government keeps trying to regain state control of INA, MOL will sell its 49.1% of stake in INA, says the Hungarian company.
If the Croatian government wants to establish state control over INA, despite the advanced stage of privatization, MOL will ask the government through official channels to express intent for the purchase of shares in INA, in the same way as other interested parties for the purchase of the shares, according to MOL's announcement, which was delivered by Hungarian business portal Portfolio.hu.
According to some reports, a recently conducted in-depth analysis of INA has shown that the company is worth a total of about four billion dolars, which means that MOL's share at a fair price should be worth about two billion dollars, which is how much the government is willing to pay MOL.
The head of MOL  Zsolt Hernandi once offered Poles stake in INA for the three and a half billion euros.
New round of negotiations, the fifth, between representatives of the Croatian Government and MOL on INA's future should be held in Zagreb on Friday, July 25.