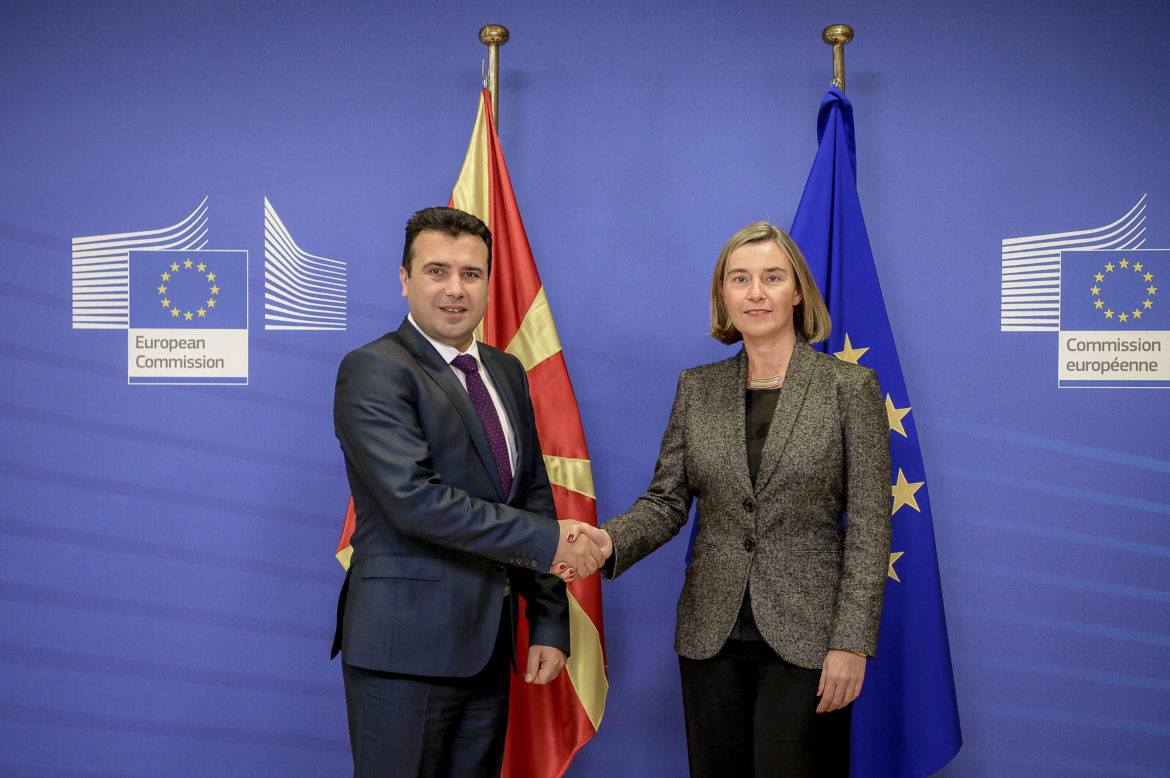 Prime Minister Zoran Zaev met today in Brussels with High Representative of the European Union for Foreign Policy and Security Federica Mogherini.
The primary goal of the Macedonian government, Zaev said, is to build a modern European country that shares European values with functional democracy, the rule of law and common shared core values.
"The Republic of Macedonia has key arguments to prove that it is the best "success story" in 2017 and can contribute a lot to good neighborly relations, regional co-operation, stability and security in the Western Balkans and Europe", Zaev said at the meeting with Mogherini.
According to him, FYRO Macedonia has made great efforts to return to the right path, and to create positive developments after the longstanding political crisis.
Mogherini said at the meeting that the progress achieved by the FYRO Macedonia in just one year is visible and that this is a good sign in regard to the country's progress in the European integration processes.
Mogerini also said that dialogue and communication with the opposition should continue, but also that it is important as soon as possible to hold high-level meetings between the FYRO Macedonia and the Republic Greece./IBNA